January 25, 2017
Morehouse College President To Give MLK Keynote Address Jan. 31
By
Bruce Gerson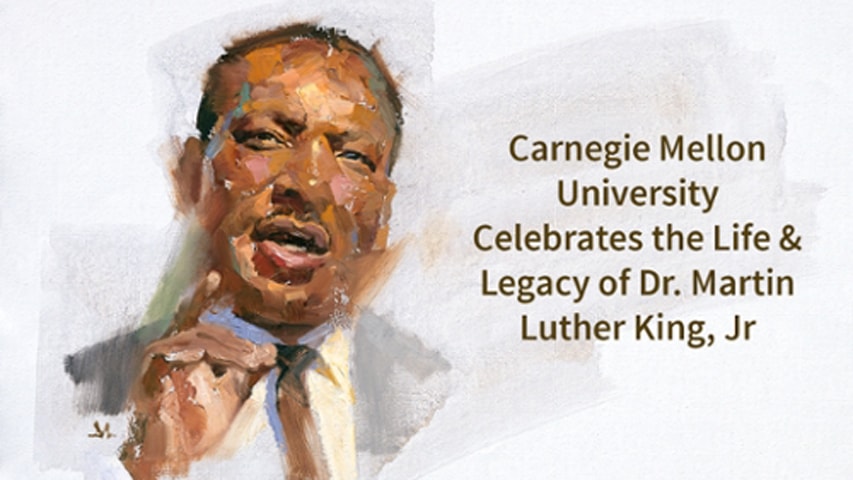 Morehouse College President John Silvanus Wilson, Jr. will give the keynote address for Carnegie Mellon University's continuing celebration of the life and legacy of Martin Luther King, Jr. at 4:30 p.m. Tuesday, Jan. 31, in the Cohon University's Center's McConomy Auditorium. A reception will be held prior to the lecture at 3:30 p.m. in Rangos 3 of the Cohon Center. The event is free and open to the public.
Wilson's address, titled "Toward the Beloved Community," will be based on a recent article he wrote for The Huffington Post. In the article, Wilson talked about how King changed from his famous 1963 "I have a dream" speech in front of the Lincoln Memorial Reflecting Pond, to a "grittier King" in his 1967 presentation at New York City's Riverside Church.
Wilson wrote, "In 1967, that crowd at Riverside saw a changed man — a grittier King. In what has been called his most important speech, King spoke passionately against war and for social justice. Yet, he sounded less hopeful and more measured about the condition of America. Later that same year, King said his dream had turned into a nightmare.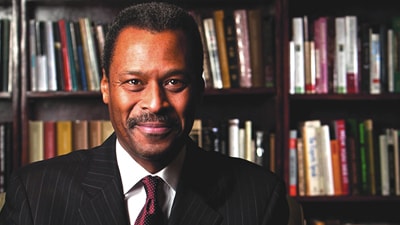 John Silvanus Wilson, Jr.
"The visionary Poolside King of 1963 remains inspiring to people around the nation and world," Wilson wrote. "That is as it should be. But especially in 2017, all Americans have a great deal more to learn from the wiser and tougher Riverside King, who said, 'we as a nation must undergo a radical revolution of values.'"
Wilson, a scholar, educator, consultant, strategist and fundraiser, became Morehouse's 11th president in January 2013. Morehouse is the only private, liberal arts institution in the U.S. dedicated to the education of African-American males.
Prior to his appointment at Morehouse, Wilson was appointed by President Barack Obama to serve as executive director of the White House Initiative on Historically Black Colleges and Universities, a position he has held since 2009.
Chelsea N. Jones, a master's degree student in public policy and management at the Heinz College, will be this year's student speaker. The title of her talk is "You do not have to be a radical, to make a radical difference." Jones said her remarks "outline the importance of using your sphere of influence to make a difference in the lives of others."
The speeches are among several upcoming events this semester in tribute to King's legacy.
The Inclusive University: A Deliberative Forum will be held from noon – 2:30 p.m. Sunday, Feb. 26, in the Cohon Center's Rangos Ballroom. The discussion will focus on "how we see ourselves and each other through multiple perspectives during the course of our daily lives on campus."
On Monday, Feb. 27, the University Lecture Series presents Alexander Heffner, host of "Open Mind" on PBS. Heffner will give a talk titled "The Future of Civil Discourse."