January 05, 2017
News Briefs
Parking Services Offices on the Move
Parking and Transporation will be moving from its offices on the lower level of the Cohon University Center into newly renovated space on the first floor of the East Campus Garage. The move will take place on Friday, January 6. The new offices will be open for business on Monday, January 9.  Please visit their new location for all of your parking needs.
CMU Raised More Than $14K for Special Olympics
Carnegie Mellon students, faculty and staff raised more than $14,000 to support Special Olympics in Pennsylvania by participating in the annual Polar Plunge last month.
The CMU Police team, led by Lt. Joseph Meyers for the sixth consecutive year, raised $12,160 and the university's Steel City ROTC team, led by Captain William Breitfelder, raised $2,000. The CMU Police team, which included 20 members representing University Police, Campus Design and Facility Development, and Student Life, ranked fifth in donations in the field of more than 80 teams.
Meyers said the event raised more than $315,000 for Special Olympics.
CMU Food Drive a Success
Carnegie Mellon's 23rd Annual Food Drive, sponsored by Staff Council, had another successful campaign as it collected $11,027.25 and 5,411.5 pounds of nonperishable food items this past fall to support the Greater Pittsburgh Community Food Bank.
Athletics Department Offers Golf Lessons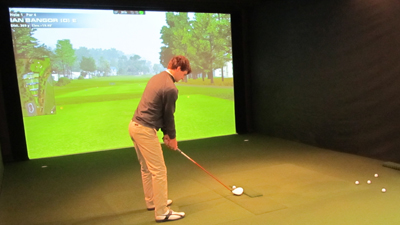 CMU Head Golf Coach and PGA professional Dan Rodgers is offering personalized golf lessons for students, faculty and staff beginning Monday, Jan. 9. All lessons will be conducted in Skibo Gymnasium using the golf program's state-of-the-art golf simulator.
Lessons are by appointment only and can be made by contacting Rodgers at rodgersd@andrew.cmu.edu. The cost is 40 FitBucks per half hour. For more information on FitBucks, visit the FitBucks website.
ProSEED/Simon Initiative Proposals Due Feb. 10
Proposals for the next round of ProSEED/Simon Initiative seed grants are due Feb. 10. ProSEED/Simon Initiative seed grants (up to $15,000 and 40 hours of technical support) are available to enable CMU faculty to pursue learning research or educational practice projects aimed at improving student learning outcomes at CMU and beyond. More information about ProSEED grants can be found at the ProSEED website (www.cmu.edu/proseed). Questions may be directed to proseed@andrew.cmu.edu.

Drop-in Consultation Sessions:
All those considering a TEL proposal are strongly encouraged to discuss their ideas at a drop-in individual consultation session from 10 a.m. - 2 p.m. on Jan. 23 and Feb. 2 in Cyert Hall A-70, or by requesting a one-on-one consultation by emailing eberly-ctr@andrew.cmu.edu. These consultations are designed to enhance a proposal's fit to the evaluation criteria. Consultations can address a variety of needs and interests, including refining a pedagogical idea or strategy and its implementation, identifying, matching or designing educational technologies to meet pedagogical needs, and/or developing a study design and identifying relevant learning data to assess impacts of the proposed project.
Please note,  colleagues are welcome to discuss ideas at any level of development. In addition, if you wish to review some materials on technology matching and data collection/assessment before meeting with Eberly Center colleagues, please visit www.cmu.edu/teaching/proseed.
Help Those Who Need it Most — Give to the United Way
Please consider helping those in our community who need it most by making a tax-deductible gift to the United Way of Allegheny County. Your support will provide meals for the hungry, beds for the homeless, care for young children, and new health care options for the sick and uninsured.
 
The United Way of Allegheny County addresses the most critical human needs in the region through its support of health and human service organizations and activities. That focus is one of the many reasons the Carnegie Mellon University community annually participates in the United Way Campaign.
 
CMU's annual campaign will continue through spring 2017, but please consider making your gift today!