January 26, 2017
News Briefs
Mind, Body and Spirit Summit Set for Feb. 5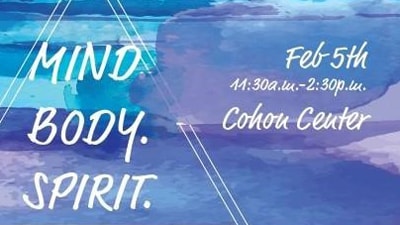 In partnership with CMU Fit, the College of Fine Arts, Counseling and Psychological Services, Dining Services and Health Promotions, Student Affairs is offering its first Mind, Body, and Spirit Summit from 11:30 a.m. – 2:30 p.m. Sunday, Feb. 5 in the Cohon University Center.
Choose your own wellness adventure by selecting from the concurrent sessions offered and participate in the Mindful Eating Food Festival. Register for the event by Friday, Feb. 3.
This event is free for all CMU students, faculty and staff. For more information, please visit the Student Affairs wellness webpage or contact Angie Lusk at alusk@andrew.cmu.edu.
One Tough Poker Player
As the "Brains Vs. Artificial Intelligence: Upping the Ante" poker competition nears its halfway point, Carnegie Mellon's AI program, called Libratus, is opening a lead over its human opponents — four of the world's best professional poker players. Libratus had amassed a lead of $459,154 in chips in the 49,240 hands played by the end of Day Nine. One of the pros, Jimmy Chou, said he and his colleagues initially underestimated Libratus, but have come to regard it as one tough player.
"The bot gets better and better every day," Chou said. "It's like a tougher version of us."
Brains Vs. AI, which began Jan. 11 at Rivers Casino in Pittsburgh, pits Chou and three other leading players — Dong Kim, Jason Les and Daniel McAulay — against Libratus in a 20-day contest in which they will play 120,000 hands of Heads-Up, No-Limit Texas Hold'em poker. All four pros specialize in this two-player, unlimited bid form of Texas Hold'em and are considered among the world's top players of the game.
While the pros are fighting for humanity's pride — and shares of a $200,000 prize purse — Carnegie Mellon researchers are hoping their computer program will establish a new benchmark for artificial intelligence by besting some of the world's most talented players.
Seeking Your Feedback on Parental Leave
Staff Council is asking staff members to share their thoughts on the issue of parental leave by completing a questionnaire at https://www.surveymonkey.com/r/SC17PLP. Responses will be kept confidential, unless you choose to share your name and email address at the end of the questionnaire.
CMU Forecasts Suggest Flu Activity Is Peaking
The incidence of influenza-like symptoms has been on the rise but computer scientists and statisticians at Carnegie Mellon University say their models suggest flu activity may be reaching its peak for the 2016-17 season.
One of the flu forecasting systems developed by Carnegie Mellon's Delphi research group shows flu activity peaking nationally this week and next, while a second system predicts the peak occurring the week of Feb. 5. The flu season continues through May.
The Stat system, which uses machine learning to make predictions based on past patterns and on current input from the U.S. Centers for Disease Control and Prevention's domestic influenza surveillance system, currently predicts activity peaking nationwide this week and next. The same system predicts flu activity for the region that includes Pennsylvania, West Virginia, Delaware, Maryland and Virginia will peak the week of Feb. 12.
A second Delphi system, called Epicast, is based on the best guesses made weekly by a group of people, who likewise receive input from the CDC's surveillance network. That system is predicting that the national peak in flu-like symptoms will occur the week of Feb. 5) , with the peak for the region including Pennsylvania occurring the week of Jan. 29.
New Database from University Libraries
After a successful trial period, the University Libraries now subscribes to the S&P Capital IQ Database, a robust resource for data, analytics and research for business and finance, covering public, private and international companies. Access is limited to four public PCs in the Hunt Library Reference area. Send questions or comments to Ryan Splenda at rsplenda@andrew.cmu.edu.
Oakland Restaurant Week Features $6 Lunches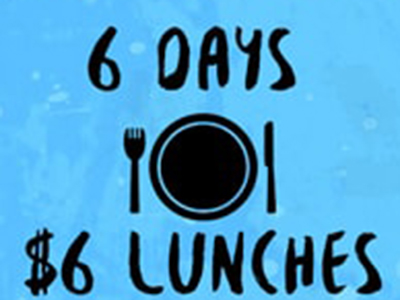 Enjoy lunch for $6 at 17 participating restaurants in Oakland, Jan. 30 – Feb. 4, and register to win free lunch for a month as well as other great prizes from Oakland retail shops.
Visit OnlyinOakland.org for locations and menus.
EH&S Offers AED/CPR, Defensive Driving Training
The Environmental Health & Safety (EH&S) Department is offering several AED/CPR and Defensive Driving training sessions for the university community. The schedule is as follows:
AED/CPR
Friday, Feb. 3: 10 a.m. – Noon, Rachel Mellon Walton Room, Posner Hall
Tuesday, March 14: 10 a.m. – Noon, Rangos 2, Cohon University Center
Thursday, March 13: 10 a.m. – Noon, Rangos 2, Cohon University Center
Register online. (You'll need your Andrew ID and password to login.)
Defensive Driving
Tuesday, Feb. 14: 8:30 – 10:30 a.m., Conference Room, Skibo Gym
Thursday, March 16: 8:30 – 10:30 a.m., EH&S Conference Room, FMS Building
Tuesday, April 11: 8:30 -10:30 a.m., EH&S Conference Room, FMS Building
Tuesday, May 9: 8:30 – 10:30 a.m., Conference Room, Skibo Gym
Register online. (You'll need your Andrew ID and password to login.)
Children's Hospital Seeks Study Participants
Does your child between the ages of 12 and 17 want to begin an exercise program? If yes, they may be eligible for an exercise intervention study at Children's Hospital of Pittsburgh of UPMC. The study includes: exercise training, dietary counseling, physical exams, blood testing and overnight stays. Compensation is provided. For more information, please call the Division of Weight Management and Wellness at 412-692-7567 or 412-692-5914.