January 19, 2017
News Briefs
Oakland Restaurant Week Features $6 Lunches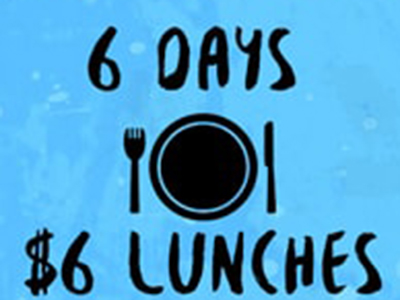 Enjoy lunch for $6 at 17 participating restaurants in Oakland, Jan. 30 – Feb. 4, and register to win free lunch for a month as well as other great prizes from Oakland retail shops.
Visit OnlyinOakland.org for locations and menus.
ECE Students To Host Annual Tinkering Symposium
With over 90 teams participating in the annual freestyle tinkering event, Build18 serves as a magnificent playground for Carnegie Mellon's most curious students. The event's mission is to provide students with a risk-free environment to pursue personal engineering challenges, where the only limiting factor to creation is their own ingenuity. Originally named after the electrical and computer engineering (ECE) course prefix, Build18 signifies the start of the spring semester and a chance for students to build for fun. Project demonstrations will be open to the public from 2-5 p.m. on Friday, January 20 in the Cohon University Center, Weigand Gym.
EH&S Offers AED/CPR, Defensive Driving Training
The Environmental Health & Safety (EH&S) Department is offering several AED/CPR and Defensive Driving training sessions for the university community. The schedule is as follows:
AED/CPR
Friday, Feb. 3: 10 a.m. – Noon, Rachel Mellon Walton Room, Posner Hall
Tuesday, March 14: 10 a.m. – Noon, Rangos 2, Cohon University Center
Thursday, March 13: 10 a.m. – Noon, Rangos 2, Cohon University Center
Register online. (You'll need your Andrew ID and password to login.)
Defensive Driving
Tuesday, Feb. 14: 8:30 – 10:30 a.m., Conference Room, Skibo Gym
Thursday, March 16: 8:30 – 10:30 a.m., EH&S Conference Room, FMS Building
Tuesday, April 11: 8:30 -10:30 a.m., EH&S Conference Room, FMS Building
Tuesday, May 9: 8:30 – 10:30 a.m., Conference Room, Skibo Gym
Register online. (You'll need your Andrew ID and password to login.)
Swartz Center's Spring CONNECTS Seminar Series Starts Jan. 19
The Swartz Center for Entrepreneurship's CONNECTS seminar series beginning January 19 enhances the experiential education of any individual interested in innovation and entrepreneurship. Tailored mainly for students to help take their ideas from conception to commercialization, the workshops run throughout the academic year. Teams looking for talent and talent looking for teams can CONNECT at these events.
Visit the website to see the schedule and register for a seminar.
Athletics Department Offers Golf Lessons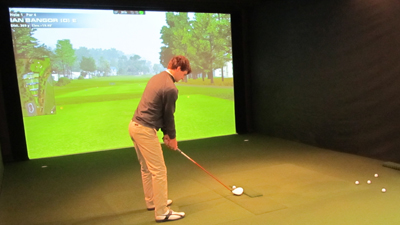 CMU Head Golf Coach and PGA professional Dan Rodgers is offering personalized golf lessons for students, faculty and staff beginning Monday, Jan. 9. All lessons will be conducted in Skibo Gymnasium using the golf program's state-of-the-art golf simulator.
Lessons are by appointment only and can be made by contacting Rodgers at rodgersd@andrew.cmu.edu. The cost is 40 FitBucks per half hour. For more information on FitBucks, visit the FitBucks website.
ProSEED/Simon Initiative Proposals Due Feb. 10
Proposals for the next round of ProSEED/Simon Initiative seed grants are due Feb. 10. ProSEED/Simon Initiative seed grants (up to $15,000 and 30 days of technical support) are available to enable CMU faculty to pursue learning research or educational practice projects aimed at improving student learning outcomes at CMU and beyond. More information about ProSEED grants can be found at the ProSEED website (www.cmu.edu/proseed). Questions may be directed to proseed@andrew.cmu.edu.

Drop-in Consultation Sessions:
All those considering a TEL proposal are strongly encouraged to discuss their ideas at a drop-in individual consultation session from 10 a.m. - 2 p.m. on Jan. 23 and Feb. 2 in Cyert Hall A-70, or by requesting a one-on-one consultation by emailing eberly-ctr@andrew.cmu.edu. These consultations are designed to enhance a proposal's fit to the evaluation criteria. Consultations can address a variety of needs and interests, including refining a pedagogical idea or strategy and its implementation, identifying, matching or designing educational technologies to meet pedagogical needs, and/or developing a study design and identifying relevant learning data to assess impacts of the proposed project.
Please note,  colleagues are welcome to discuss ideas at any level of development. In addition, if you wish to review some materials on technology matching and data collection/assessment before meeting with Eberly Center colleagues, please visit www.cmu.edu/teaching/proseed.
Help Those Who Need it Most — Give to the United Way
Please consider helping those in our community who need it most by making a tax-deductible gift to the United Way of Allegheny County. Your support will provide meals for the hungry, beds for the homeless, care for young children, and new health care options for the sick and uninsured.
 
The United Way of Allegheny County addresses the most critical human needs in the region through its support of health and human service organizations and activities. That focus is one of the many reasons the Carnegie Mellon University community annually participates in the United Way Campaign.
 
CMU's annual campaign will continue through spring 2017, but please consider making your gift today!