February 23, 2017
Piper Spotlight: Yulia Zhukoff
By Marilyn Kail
If you see Yulia Zhukoff tapping her feet behind her desk in Carnegie Mellon University's Alumni House, there's a good reason why. The executive assistant is an accomplished cellist, music professor, dance instructor and co-owner of PghTango since 2008.
By day, Zhukoff is the top aide for Nancy Merritt, assistant vice president for Alumni Relations. She works closely with the Alumni Association Board and plays key logistical roles in Alumni Relations programs, such as Carnival and the Alumni Awards. Her time away from the office is highlighted by her love for music and dance, including performances with the Westmoreland Symphony Orchestra and in Duquesne University's City Music Center.
"She is an indispensable team player, who does whatever it takes. Her passion for music and teaching, as well as experience running her own business, are skills that definitely transfer to her role here," Merritt said.
Zhukoff emigrated from St. Petersburg, Russia, to New York City in 2002, with her parents and older sister, Katherine.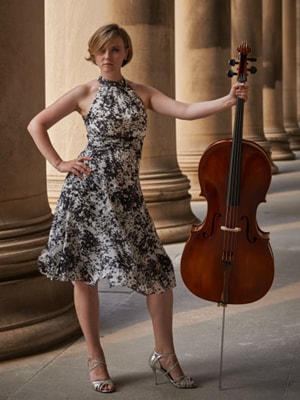 Zhukoff is an accomplished cellist.
"As artists, opportunities were limited for them in the '80s and '90s. Those were difficult economic times and my parents wanted their children to have a more promising future," she said.
Zhukoff attended the elite LaGuardia High School of Performing Arts, which was featured in the movie "Fame." After high school, she entered Duquesne University's Mary Pappert School of Music, where she met her future husband and business partner, Koichiro ("Chewy") Suzuki. She graduated with a bachelor's degree in music performance in 2009.
A year before earning her degree, Zhukoff and Suzuki launched PghTango. They conduct classes in Argentine Tango at the Absolute Ballroom Dance Center in Bakery Square. They also organize a weekly "Milonga," or dancing event, for the area's Tango community at venues across Pittsburgh, and plan yearly trips to Buenos Aires, home of the Argentine Tango.
"As instructors, we don't just teach our students to dance, we encourage them to go out and dance wherever and whenever they can," Zhukoff said.
David Garlan, a CMU alumnus and professor of computer science, is the faculty adviser for the CMU Tango Club, which meets Wednesday evenings in the Cohon University Center. He said PghTango has made an enormous impact on the Tango scene in Pittsburgh.
"Yulia is one of those rare people who can balance work, family and play, bringing remarkable energy and creativity to each role," Garlan said.
CMU first-year mechanical engineering graduate student Kaveh Nikou is one of the couple's loyal students.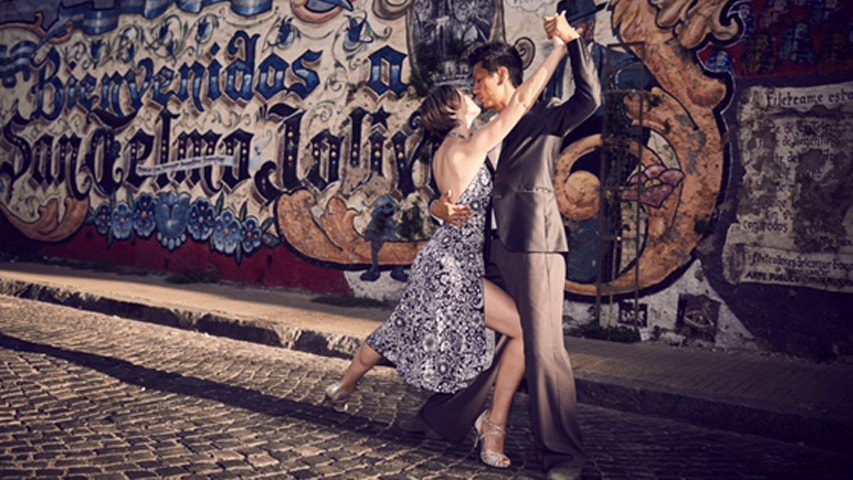 "I became addicted to the dance because of its constant challenge and fun factor, and because Yulia and Chewy are such great teachers, who break down the complex figures of tango into smaller, achievable steps," Nikou said.
Zhukoff said there is a clear distinction between ballroom dancing and the Argentine Tango, which is a more social, improvisational "street dance" with African, Gaucho and European influences.
"Of course, there are basic structures, forms and cool moves like you see on 'Dancing with the Stars.' But not as staged and structured like ballroom — and that's why I fell in love with it," she said.
Zhukoff's enthusiasm for music and dance extends to CMU.
"Just to be able to say I work here makes me proud. In many ways, the Tango reminds me of the culture at the university with its blend of technicality, innovation, teamwork and creativity," she said.