February 22, 2017
Piper Spotlight: Ashley Grice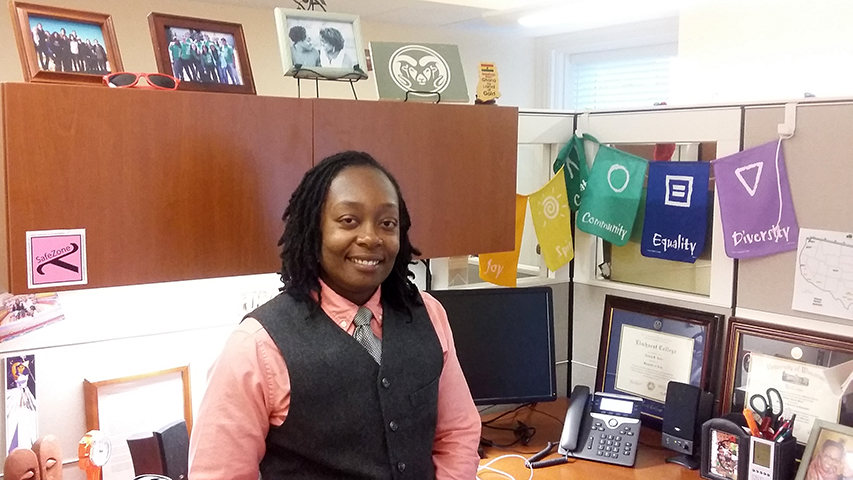 Ashley Grice is working to ensure everyone feels welcome on Carnegie Mellon's campus.
In her previous role at Carnegie Mellon, she advocated for the LGBTQ+ community as a facilitator of SafeZone training, which educates faculty and staff about lesbian, gay, bisexual and transgender individuals and suggests ways they can grow in their support of the LGBTQ+ community.
Building on that experience, Grice is now an assistant director in the Alumni Association, for which she brainstorms with teams of volunteers to engage more alumni in meaningful ways.
Her efforts are focused on alumni in the southern regions of the United States as well as the Black, Latino/Hispanic and LGBTQ+ alumni interest groups.
"In a less formal capacity, I believe my role is to be an advocate and educator for the entire campus community," Grice said.  "Anyone — whether it's a student, faculty, staff, alumni or someone visiting our campus — should feel confident that once they step foot on our campus, they will be embraced holistically and feel they are on the path to a meaningful and memorable experience at Carnegie Mellon."
Grice values the opportunities she's been given to be innovative and creative in meeting the needs of every member of the campus community.
"Success within my role also will come from meaningful engagement with our current students to ensure that while at the institution, they feel valued and given a skillset that will set them up for success as they approach graduation and contribute to society," Grice said.