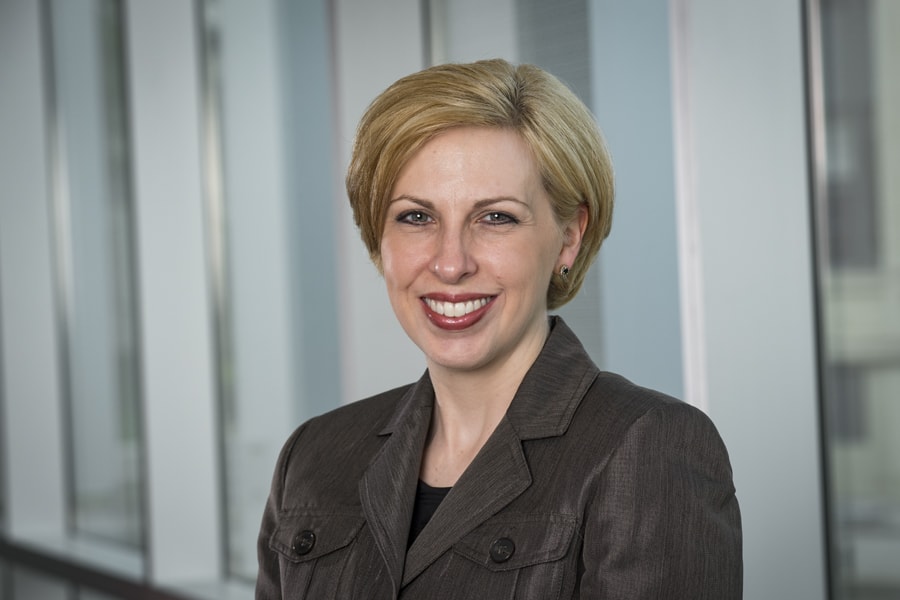 August 01, 2017
Lucht Appointed Assistant VP for Enterprise Risk Management
Melanie Lucht, senior manager for Disaster Recovery and Business Continuity, has been appointed to the newly established position of assistant vice president for Enterprise Risk Management at Carnegie Mellon University, effective Aug. 1.
Rodney McClendon, CMU's vice president for operations, said the Enterprise Risk Management program will help the university proactively manage and mitigate the many inherent risks associated with operating a global institution of higher education. He also said the program will help to bolster ongoing efforts to keep the campus community safe and resilient.
"In this new role, Melanie will provide direction and strategy on issues involving enterprise risk management, environmental health and safety, disaster recovery and business continuity, and, in coordination with other campus experts, emergency response," McClendon said.
Lucht joined CMU in 2013 to head the university's efforts in disaster recovery and business continuity. She also is currently serving as interim director of Environmental Health and Safety. Previously, she was vice president for Enterprise Business Resiliency at PNC Financial Services and has an extensive background in the insurance industry.
"I feel privileged and honored to be chosen to lead this important initiative," Lucht said. "By working together with members of the university community, I'm confident we will be able to build a program that will support and enhance the safety and wellbeing of everyone at CMU."
A master business continuity professional and certified insurance counselor, Lucht has earned national certification in incident management and command from the Federal Emergency Management Agency.
"Melanie has a proven track record of success assisting and motivating constituents to take personal ownership of mitigating risks and thoughtful planning for service recovery," McClendon said.
Lucht earned a bachelor's degree in criminal justice and a master's degree in administration of justice from Mercyhurst College.