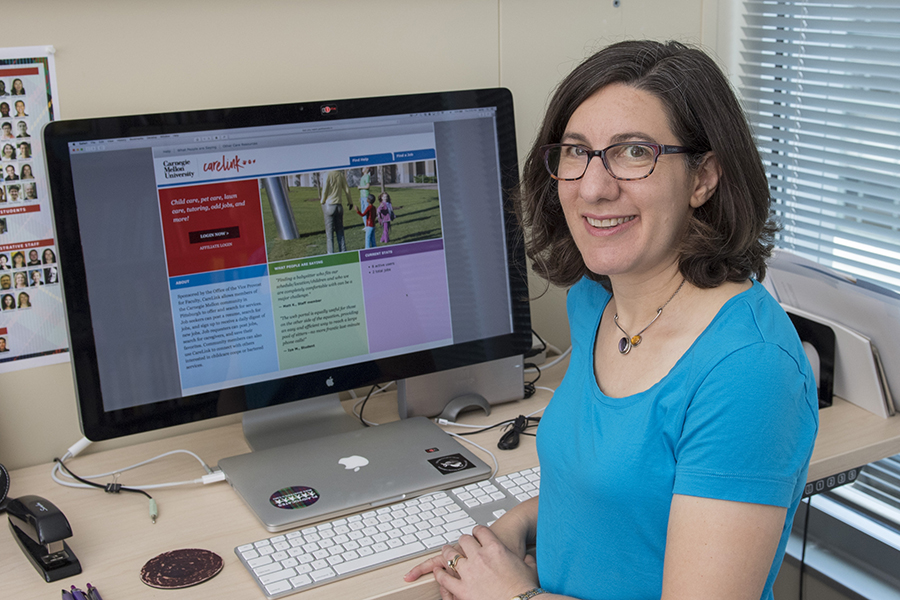 August 23, 2017
CMU Community Can Find Help, Offer Services Through CareLink
By Kelly Saavedra ksaavedra(through)cmu.edu
Good help can be hard to find, but a new online service, CareLink, makes it easier for faculty, staff and students at Carnegie Mellon in Pittsburgh to find help or offer services to the university community.
Through the CareLink website, which is available only to members of the university community, users can post needs they have for child care, pet care, tutoring, music lessons, lawn care, odd jobs and other services. Users also can offer services or recommend a service provider.
Lorrie Cranor, a computer science and engineering and public policy professor who has been instrumental in the creation of the site, said the idea for CareLink arose from recent discussions among the Committee on Faculty Diversity, Inclusion and Development.
"We were talking about ways we could help retain faculty and improve their quality of life, and one issue that came up is that it's difficult and time-consuming to find child care in Pittsburgh," Cranor said.
The committee modeled CareLink after similar services offered at other institutions.
"We learned of students who were offering to provide services to make money during their free time. At the same time, we were aware of graduate students who were struggling to find some of these services and staff who were interested in doing odd jobs," she said. "It seemed like it would help everybody."
Kathryn Roeder, vice provost for faculty and co-chair of the Committee on Faculty Diversity, Inclusion and Development, said she hopes CareLink will address the perennial challenge of finding good quality child care and other services.
"Faculty, students and staff all have busy schedules, so CareLink is a convenient forum to offer or acquire services from people they trust," Roeder said.
The service is expected to grow through word-of-mouth and recommendations. Anyone with a CMU Andrew ID can login to carelink.cmu.edu and use the service to post a job or post their resume.
"We hope to see a lot of people posting jobs and resumes, and a lot of people finding matches," Cranor said.
The CareLink project is sponsored by the Office of the Vice Provost for Faculty.