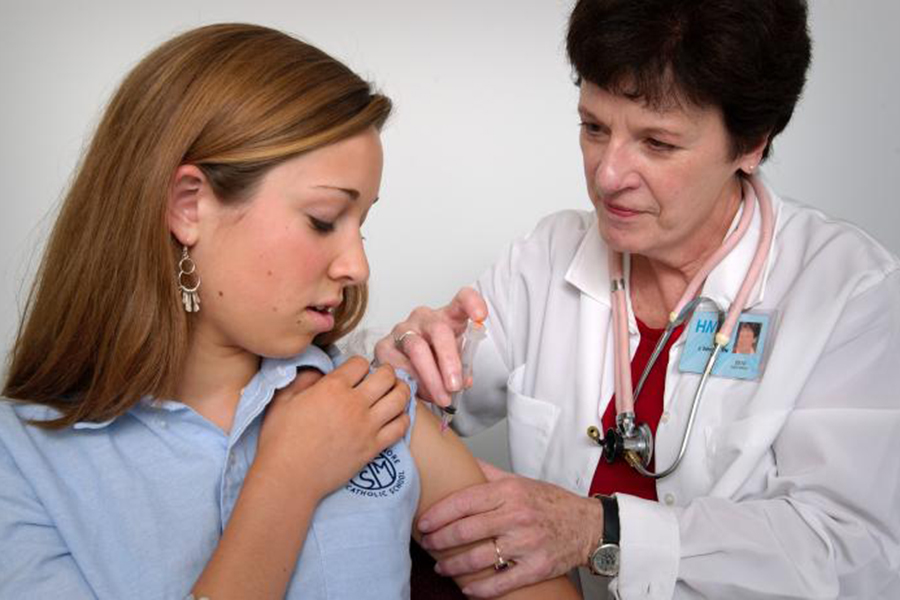 September 08, 2017
News Briefs
CMU-Alert Test Friday

A test of the university's emergency notification service, CMU-Alert, will be conducted at 4:30 p.m. Friday, Sept. 1. In the event of an emergency, CMU-Alert sends voice or text messages to registered phones and emergency alert devices on campus. The messages provide brief details about the nature of the emergency and direct people to www.cmu.edu/alert for more information, instructions and updates.

All students are automatically registered to receive CMU-Alert messages, and faculty and staff are encouraged to sign-up for the same. Faculty and staff can register and update their information online at www.cmu.edu/alert by clicking on the "what is CMU-Alert?" link.
Flu Vaccine Clinics Begin Sept. 7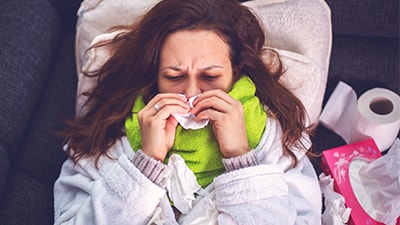 Once again, the university will be offering flu vaccines at no cost for faculty and staff members. New this year, the flu vaccine clinics will be hosted by Human Resources and administered by Giant Eagle Pharmacy.
Visit the Flu Vaccine Clinic Website for the clinic schedule and more information. To obtain your flu vaccine, you will need to present your Carnegie Mellon ID card. While walk-ins are welcome, for faster service it is recommended that you schedule an appointment.
Weighing Lightest Particle in the Universe
Physicists from Carnegie Mellon are part of an international collaboration that's aiming to weigh the universe's most elusive particle — the neutrino.
Postulated in 1930 and detected in 1956, the neutrino has captivated scientists for decades. Neutrinos are the most abundant particle in the universe — and the lightest, weighing at least 250,000 times less than an electron. Because neutrinos are so lightweight, attempts to determine their mass have failed, so far. A new experiment, called KATRIN (Karlsruhe Tritium Neutrino), hopes to change that.
"With KATRIN, everything is bigger, everything is better," said Assistant Research Professor of Physics and CMU alumna Diana Parno, who is an analysis co-coordinator for the KATRIN experiment, which is based in Karlsruhe, Germany.
Book Offers 18 Years of "Challenges to the Dream"
A new anthology, "Challenges to the Dream: The Best of the Martin Luther King, Jr. Writing Awards at Carnegie Mellon University," includes a powerful selection of the poetry and prose pieces from the writing contest's 18-year history. Edited by English Professor Jim Daniels, the book will be published by CMU Press in October and features 91 pieces from 83 writers and 31 different schools on topics ranging from racial and cultural stereotypes and school bullying to homophobia and identity questions.
Tracy K. Smith poet laureate of the United States and winner of the Pulitzer Prize, called the anthology, "the mortar that will mend our nation's spirit." She said, "It is consoling beyond words to witness these young writers wrestling with the realities of race, bringing solid thought and well-wrought language to bear upon that process."
Since its inception, the MLK Jr. Writing Awards contest has received more than 2,000 entries. The anthology's purpose is to not only share especially moving pieces from the awards program but also encourage and extend more conversations about racial, political, gender, cultural and other diversity issues.
Find out more and purchase an advance copy.
2017-2018 Academic Calendars Now Available
The 2017-2018 academic calendars are now available at the University Store. Academic Calendars can be purchased on the lower level of the University Store at $2.09 each. For bulk orders (over 50) or orders for off-campus locations, details can be sent to
art-store@andrew.cmu.edu
.
More information about calendar orders is available online.