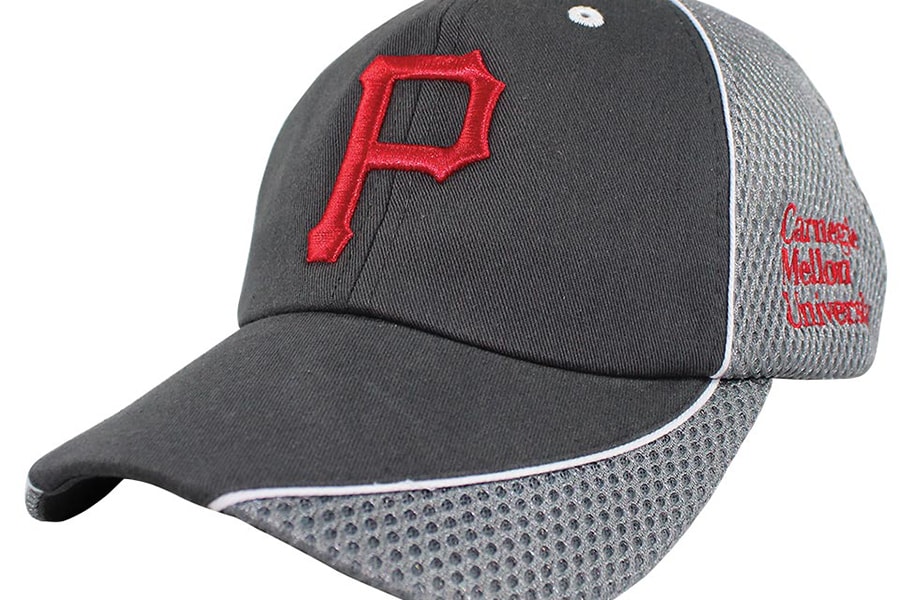 August 24, 2017
News Briefs
CMU Night at PNC Park is Sept. 6
For the second consecutive year, Carnegie Mellon is partnering with the Pittsburgh Pirates to host Carnegie Mellon Night at PNC Park on Wednesday, Sept. 6, when the Pirates take on the Chicago Cubs at 7:05 p.m.
Members of the CMU community may purchase upper level grandstand tickets along the third base line for $20 each and lower level corner box seats along the left-field line for $25 each. Each ticket comes with a voucher to receive a co-branded Pirates-CMU baseball hat.
Prior to the game, members of the CMU community will have the opportunity to enjoy "happy hour" discounts (40-50 percent off) on food, beer and non-alcoholic drinks from 5:30 – 7 p.m. at the Block House Corner at the base of the left field rotunda behind section 134.
For more information and to purchase tickets visit the CMU Night at PNC Park website.
The event is part of the Pirates' University Nights promotion.
Swartz Center Awarded Renewal of I-Corps Site Program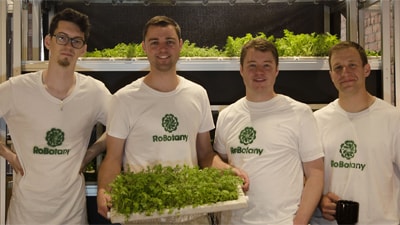 Carnegie Mellon's Swartz Center for Entrepreneurship was recently awarded a continuing grant from the National Science Foundation for the Innovation Corps (I-Corps) Site program.

Since fall 2014, CMU's I-Corps program supports exploratory businesses created by teams interested in moving STEM research out of the lab and into the marketplace. The program builds upon CMU's demonstrated strengths in fusing technology and entrepreneurship, recruiting and training entrepreneurial teams each academic year to accelerate business exploration and creation.

Since the inception of the program, 85 entrepreneurial teams composed of 267 faculty, staff, students and alumni from across all seven CMU colleges and schools have participated in the I-Corps curriculum. To date, they have been awarded more than $11 million in additional funding for their ventures.

The principal investigator of the I-Corps Site is Computer Science Professor Lenore Blum, faculty co-director of the Swartz Center for Entrepreneurship and founding director of its incubator program, Project Olympus. Co-PIs include David Mawhinney, executive director of the Swartz Center for Entrepreneurship; Robert Dammon, dean of the Tepper School of Business; Andrew Moore, dean of the School of Computer Science; and Robert Wooldridge, director of the Center for Technology Transfer and Enterprise Creation.

The Swartz Center is now recruiting for its seventh cohort, which will kick off Sept. 18. The deadline to apply is Sept. 8.

Pictured above are the co-founders of RoBotany, one of the I-Corps Site program's success stories. RoBotany is transforming modern indoor agriculture with automation and software analytics.  
Polarization Over Science Topics Increases with Education
Carnegie Mellon researchers have found that people's beliefs about scientific topics that are associated with their political or religious identities become increasingly polarized with education as measured by years in school, science classes and science literacy.

"A lot of science is generally accepted and trusted, but certain topics have become deeply polarizing. We wanted to find out what factors are related to this polarization, and it turns out the 'deficit model' — which says the divisions are due to a lack of education or understanding — does not tell the whole story," said lead author Caitlin Drummond, who recently received her Ph.D. in behavioral decision research from CMU's Department of Social and Decision Sciences. Drummond will be a postdoctoral research fellow at the Erb Institute at the University of Michigan this fall.

Published in the Proceedings of the National Academies of Sciences (PNAS), Drummond and CMU's Baruch Fischhoff used data from the nationally representative General Social Survey. They examined predictors of Americans' beliefs about six potentially controversial issues — stem cell research, the big bang, human evolution, genetically modified foods, nanotechnology and climate change. They measured education by the highest degree earned, science classes taken in high school and college and aptitude on general science facts.

Learn more.
Vote Up! To See #CMUatSXSW
Carnegie Mellon faculty and staff could have a strong showing at 2018's SXSW, but they need your help! After creating a one-time login, "Vote Up" the following panel proposals to see #CMUatSXSW.

John Balash, education network coordiator, ETC, How K-12 is Shaping the Development of VR Ed-Tech

John Balash, education network coordinatior, ETC, 20/20: 20 years of VR hardware in 20 minutes

Michael Brett, managing director HCII, Are Your Students Learning? Prove It!

George Kantor, senior systems scientist, A.I. Will Help Feed a Growing Planet with FarmView

Laura Kelly, social media manager, LIVE FROM THE QUAD: Higher Ed & Live-Streaming

Ari Lightman, professor, Experience & next generation of social analysts

Ari Lightman, professor, Welcome to the "Internet of Threats"

Jordan Mroziak, community outreach coordinator, CREATE Lab, Disrupting Classical Music: Audience of the Future

Illah Nourbakhsh, director, CREATE lab, Message from Me: Enhancing Adult-Child Interaction

Molly Steenson, associate professor, Architectural Intelligence: AI & Design

Mark Stehlik, assistant dean for outreach and teaching professor, Re-envisioning the K-12 Computer Science Pipeline

Manuela Veloso, head, Machine Learning Department, How Can Robots Gain Our Trust?
Athletics Department Offers Golf Lessons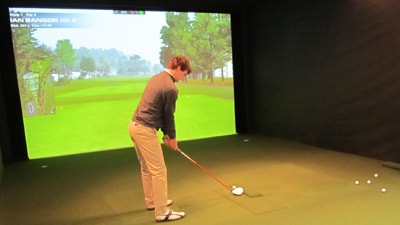 CMU Head Golf Coach and PGA professional Dan Rodgers is offering personalized golf lessons for students, faculty and staff. All lessons will be conducted in Skibo Gymnasium using the golf program's state-of-the-art golf simulator.

Lessons are by appointment only and can be made by contacting Rodgers at rodgersd@andrew.cmu.edu. The cost is 40 FitBucks per half hour. For more information on FitBucks, visit the FitBucks website.
2017-2018 Academic Calendars Now Available
The 2017-2018 academic calendars are now available at the University Store. Academic Calendars can be purchased on the lower level of the University Store at $2.09 each. For bulk orders (over 50) or orders for off-campus locations, details can be sent to art-store@andrew.cmu.edu.

More information about calendar orders is available online.