August 09, 2017
News Briefs
Coal Storage Takes Toll on People Living, Working Nearby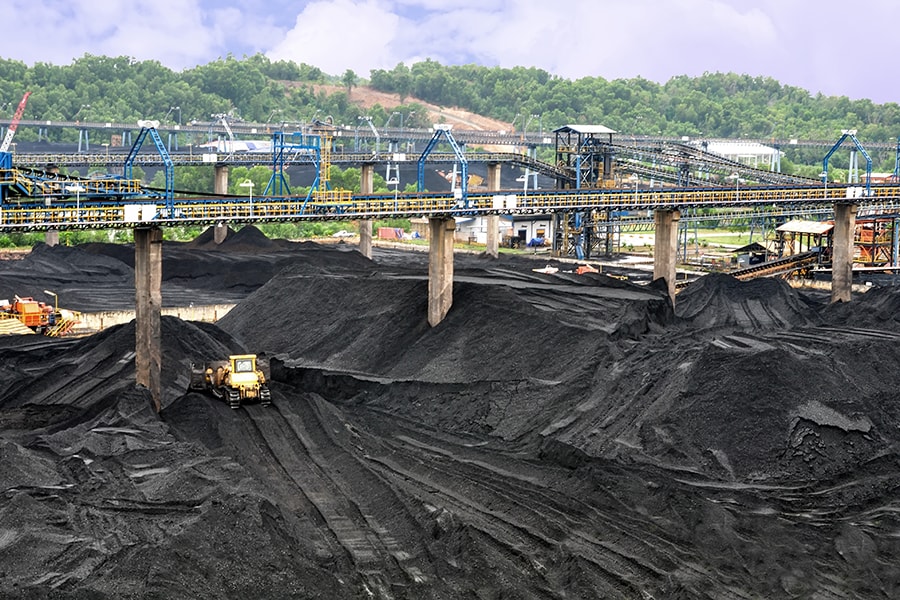 Carnegie Mellon researchers have found unburned coal increases air pollution and can affect the communities where it is transported and stored. The results are the first to quantify the impact of unburned coal on people who live and work nearby.
Akshaya Jha, an assistant professor at the Heinz College of Information Systems and Public Policy, and Nicholas Muller, the Lester and Judith Lave Professor of Economics in the Department of Engineering and Public Policy and Tepper School of Business, presented their findings in "Handle with Care: the Local Air Pollution Costs of Coal Storage," a paper distributed by the National Bureau of Economic Research.
"Coal does not have to be burned to have an impact on the local environment and the health of residents. In our research, the effects from unburned coal appear only within 25 miles from the coal pile. That means, if you see a coal stockpile, you are within the range where it could be affecting you," said Jha, who graduated from CMU in 2009 with a bachelor's degree in economics and statistics. The work was conducted as part of the Wilton E. Scott Institute for Energy Innovation.
Causing a Scene: Miller Gallery Explores Performance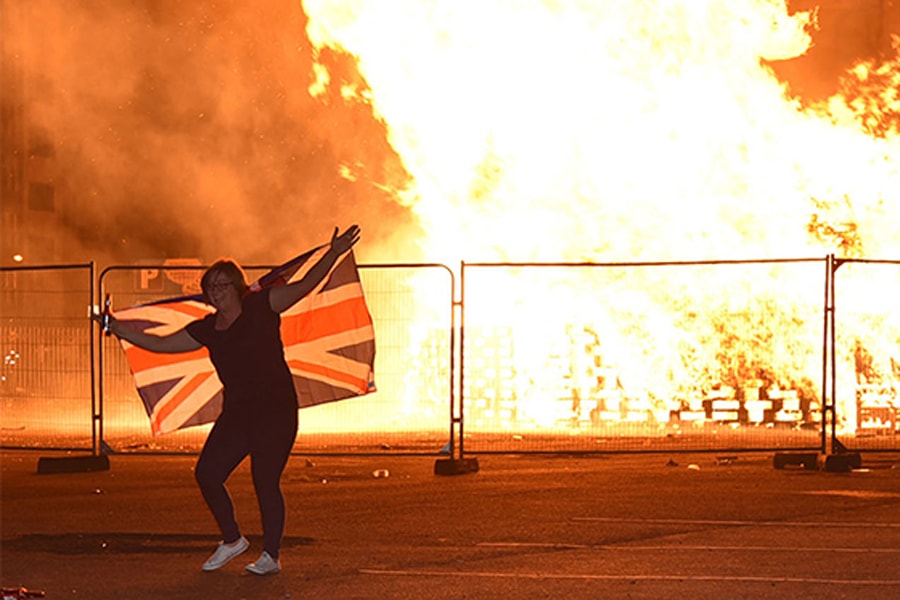 For three years, members of Carnegie Mellon's Center for the Arts in Society (CAS) explored performance beyond the traditional relationship between audiences and actors. Three faculty-led projects considered how people performatively frame their lives through reinterpreting history, protest, digital devices and everyday acts.
Highlights from the CAS Performance Initiative, including a dot map illustrating sectarian division in Belfast over time and augmented reality events from Pittsburgh's past, will be displayed at CMU's Miller Gallery from Aug. 19 through Sept. 3. A special reception will be held on Aug. 31 from 4:30 – 6:30 p.m.
2017-2018 Academic Calendars Now Available
The 2017-2018 academic calendars are now available at the University Store. Academic Calendars can be purchased on the lower level of the University Store at $2.09 each. For bulk orders (over 50) or orders for off-campus locations, details can be sent to art-store@andrew.cmu.edu.
More information about calendar orders is available online. 
Jumpstart Your Idea: I-Corps Applications Due Sept. 8
The Swartz Center for Entrepreneurship has announced that the National Science Foundation I-Corps application deadline is Sept. 8.
CMU teams — faculty, staff, students and recent alumni — looking to jumpstart their science, technology, engineering and math (STEM) business ideas may apply. Benefits of the program include:
Up to $2,500 to further your business venture through customer discovery;
Access to six entrepreneurial workshops focused on agile innovation;
Become part of the Project Olympus incubator;
Access to a dedicated Swartz Center mentor to help hone your business idea;
Priority opportunities to showcase your venture at LaunchCMU and Olympus Show & Tell; and
Guidance in writing proposals for the national I-Corps Team program, SBIR/STTR grants, regional accelerator programs and other external funding.
Applications must be submitted online.
Remembering Randy
This September marks 10 years since Randy Pausch delivered his Last Lecture, a talk that went on to inspire millions of people. Are you among them? We are looking for individuals who were in the audience for the lecture to interview in celebration of the anniversary. These interviews will be packaged into a video piece for Carnegie Mellon's social media channels. Video interviews will be conducted Aug. 7-9 in Danforth Lounge. If interested in being interviewed, contact Laura Kelly at laurak@andrew.cmu.edu.