April 13, 2017
News Briefs
Introducing the President's Distinguished Lecturer Series
President Subra Suresh has announced the creation of the President's Distinguished Lecturer Series, which welcomes global leaders from a variety of fields as a way to foster discussions that shed important light on today's many challenges and opportunities.

The inaugural lecture will take place at 4:30 p.m. Monday, April 17, in the Studio Theatre of the Cohon University Center.

You are invited to hear from Carlos Moedas, commissioner for Research, Science and Innovation for the European Commission. As one of Europe's leading policymakers in science and technology, he will address a number of questions concerning globalization, uneven growth in productivity and the steps our education systems need to take to keep up. Find out more.
Register Your Child for Take Our Daughters & Sons to Work Day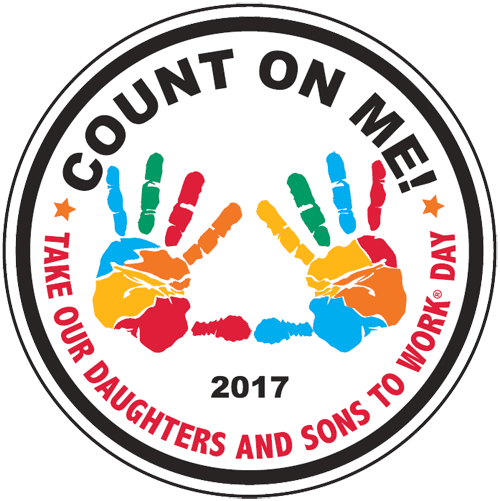 Registration is now open for Carnegie Mellon's Take Our Daughters & Sons to Work Day on Thursday, April 27.
 
The Take Our Daughters & Sons to Work program introduces girls and boys between the ages of 8 and 15 to what a parent or mentor in their lives does during the work day. The program also aims to show children the value of their education and make them aware of some of the many professions and fields they can pursue.
 
In the morning, the children "shadow" their campus host or attend initiatives such as a student panel or fitness workshop. Lunch includes a welcome from the campus community and entertainment. In the afternoon, participants can attend a variety of short presentations in areas such as the fine arts, business, and science and technology. Each presentation features engaging activities facilitated by faculty, staff and students.
 
Find out more and register your child.
CMU's 101 Named Inc.'s Coolest College Startup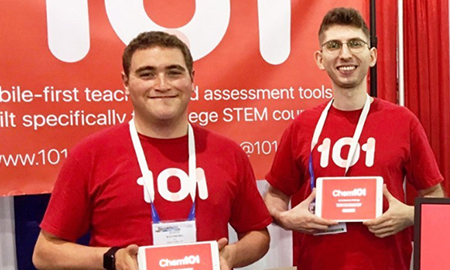 After four weeks, 16 contestants and thousands of votes, Inc.'s Coolest College Startups competition has finally come to an end. And the winner is Carnegie Mellon's 101!

Founded by chemical engineering Ph.D. student Justin Weinberg and his former classmate Igor Belyayev, 101 enables professors to engage students in active learning exercises during their traditional classroom lectures. Weinberg and Belyayev created an app that professors can use to send problems to students' mobile devices.
"What we're trying to do with 101 is take college STEM out of the dark ages of passive learning and usher in the new age of active learning," Weinberg said.

Find out more about 101, which also placed first at the South by Southwest Student Startup Madness Competition. And watch the video of Weinberg on CNBC.
CMU To Host Special Olympics; Volunteers Needed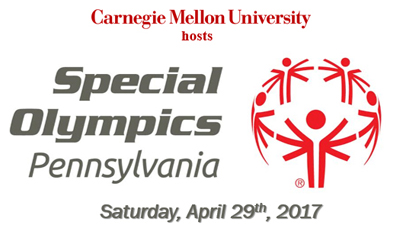 Volunteers are needed as Carnegie Mellon will once again host 400-500 athletes competing in the Special Olympics of Pennsylvania's Western Sectional Spring Games, Saturday, April 29.
 
If you would like to be a part of the Special Olympics event, complete the online CMU Special Olympics Sign-Up form. Please share the link with your friends and colleagues as volunteers do not need to be affiliated with CMU.
 
When competing the form, please be sure to indicate all activities that you'd like to be considered for, and if you are signing up as part of a group (CMU department, office, club, student organization, residence hall, greek organization, family, etc.). Please note efforts will be made to assign you to a volunteer opportunity with others in your group.
 
If you have any additional questions about volunteering, please contact our volunteer committee at SpecialOlympicsCMU@gmail.com.
CMU Artificial Intellligence Beats Chinese Poker Players
Artificial intelligence once again triumphed over human poker players as a program developed by Carnegie Mellon University researchers beat six Chinese players by $792,327 in virtual chips during a five-day, 36,000-hand exhibition in Hainan, China.
The AI program, called Lengpudashi or "cold poker master," is a version of Libratus, the CMU AI that beat four top poker professionals during a 20-day, 120,000-hand Heads-Up No-Limit Texas Hold'em competition in January in Pittsburgh.
Strategic Machine Inc., a company founded by Tuomas Sandholm, professor of computer science and co-creator of Libratus/Lengpudashi with Noam Brown, a Ph.D. student in computer science, will take home a pot worth approximately $290,000.
Though Libratus and Lengpudashi played different numbers of hands in their separate competitions, Lengpudashi's final margin of victory was bigger — by 220 milli-big-blinds per game vs. 147 milli-big-blinds per game for Libratus. A milli-big-blind is one-thousandth of the bet required to win a game and milli-big-blinds per game is a standard metric for comparing poker efficiency.
The exhibition was organized by Kai-Fu Lee, a CMU alumnus and former faculty member who is CEO of Sinovation Ventures, an early-stage venture capital firm that invests in startups in China and the United States. He is a former executive of Apple, Microsoft and Google and is one of the most prominent figures in China's internet sector. Read more.