September 22, 2016
News Briefs
No Flu for You! Flu Shot Clinics Begin Tuesday, Sept. 27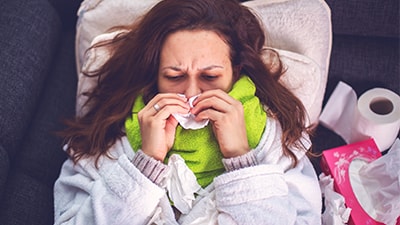 University Health Services encourages all members of the campus community to reduce the spread of flu by getting a flu shot this year. UHS will host several Flu Shot Clinics, both on and off campus. The first clinic will be from 8:30 – 11:30 a.m., Tuesday, Sept. 27. See the full listing of clinic dates and times. 
Students, staff and faculty can schedule appointments for clinics at UHS online through HealthConnect. Off-campus, walk-in clinics will be offered for community members at select locations (no appointment needed).
The cost of the flu shot will be covered for students on the CMU Student Health Plan and for staff and faculty. For students on other health plans and spouses and partners, the cost will be $25 (payable by student account or check).
Object-Detecting Technology Wins Fast Company Award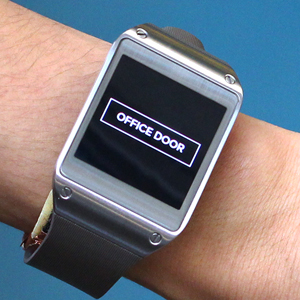 EM-Sense, a technology developed by Carnegie Mellon and Disney Research that could enable smartwatches to recognize what objects users are touching, is the student category winner of Fast Company magazine's prestigious Innovation by Design Awards.
The technology was invented by a team that included Gierad Laput and Robert Xiao, both Ph.D. students in the Human-Computer Interaction Institute. Other team members are Chris Harrison, assistant professor in the HCII, and Alanson Sample and Chouchang Yang of Disney Research.
With EM-Sense, smartwatches would use the user's body as an antenna to automatically recognize what electrical or eletromagnetic device users are touching — for instance, whether the wearer is using a laptop, operating a saw, or riding a motorcycle — creating new opportunities for context-aware apps. The technology is able to differentiate between scores of objects based on the ambient electromagnetic noise they emit.
The Innovation by Design Awards program, now in its fifth year, honors the most innovative and disruptive design solutions to today's business problems. This year's judging panel selected the finalists from more than 1,700 international submissions across 11 categories. All of the finalists are highlighted in the October issue of Fast Company.
Installation Ceremony Set for MCS Dean Rebecca W. Doerge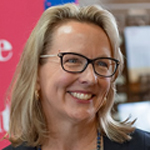 President Subra Suresh and Provost and Chief Academic Officer Farnam Jahanian will officially welcome Rebecca W. Doerge, the seventh dean of the Mellon College of Science, at her installation ceremony on Thursday, Oct. 6. Attendees also will have the opportunity to hear from Dean Doerge.
The ceremony will begin at 4:30 p.m. in the Mellon Institute second-floor auditorium. A reception will immediately follow the ceremony in the fourth-floor library.
RSVP by Sept. 29. Contact University Events with questions at events@andrew.cmu.edu or 412-268-5052.
CMU Night at the PSO Is Oct. 7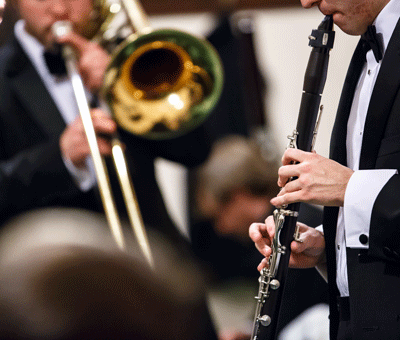 Join President Subra Suresh, the deans and other senior leadership for Carnegie Mellon Night with the Pittsburgh Symphony Orchestra, Friday, Oct. 7, at Heinz Hall.
The university and the CMU Alumni Association are proud to partner with the PSO to bring you this unique opportunity to attend a special CMU reception and to see legendary violinist Pinchas Zukerman, who will perform Bruch's Violin Concerto No. 1.
The pre-performance reception at 6:30 p.m. features remarks from President Suresh and Pittsburgh Symphony Orchestra President and CEO Melia Peters Tourangeau and is open to all CMU students, faculty, staff, alumni and friends of the university.
The PSO performance begins at 8 p.m.

Learn more online or by calling 412-392-4819.
Dietrich Undergraduate Colloquium Meeting Set for Sept. 27
The Dietrich Undergraduate Colloquium (DUC) Committee is holding a meeting at 5:30 p.m., Tuesday, Sept. 27 in Porter Hall 125B for interested students, faculty and staff who would like to help organize this year's event. The DUC is an opportunity for any undergraduate student with a major or minor in the Dietrich College to present their research or creative work in a familiar setting. Students who present or design a poster learn presentation skills, how to discuss their work to non-specialists, and how to answer questions from an audience.
The DUC committee is looking for volunteers to hang posters, chalk sidewalks, choose the event giveaways, manage the website, and more. This year's DUC will be Friday, Nov. 4. If you have questions, contact Bonnie Youngs at byoungs@cmu.edu.