September 15, 2016
News Briefs
Startup ModCloth To Open Pop-Up Shop Downtown
ModCloth, a CMU startup that sells women's vintage-style clothing online, will open a pop-up shop Sept. 17-27 at 625 Smithfield Street in Downtown Pittsburgh. The Pittsburgh stop is the last one on a five city tour that included Austin, Texas; Washington, D.C.; Portland, Ore., and Denver.
ModCloth was founded in 2002 by CMU alumni Eric and Susan Gregg Koger. The company has about 400 employees in Crafton, Pa., San Francisco and Los Angeles.
Susan Gregg Koger will speak at CMU as part of the Swartz Entrepreneurial Leadership Series at 1:30 p.m., Thursday, Sept. 22 in Posner Hall.
CMU Night at the PSO Is Oct. 7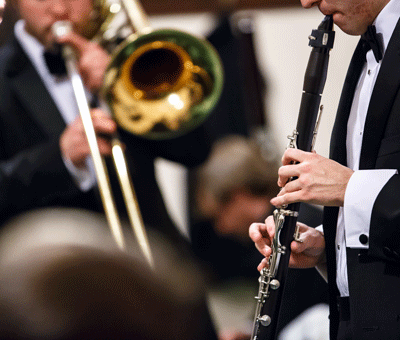 Join President Subra Suresh, the deans and other senior leadership for Carnegie Mellon Night with the Pittsburgh Symphony Orchestra, Friday, Oct. 7, at Heinz Hall.
The university and the CMU Alumni Association are proud to partner with the PSO to bring you this unique opportunity to attend a special CMU reception and to see legendary violinist Pinchas Zukerman, who will perform Bruch's Violin Concerto No. 1.
The pre-performance reception at 6:30 p.m. features remarks from President Suresh and Pittsburgh Symphony Orchestra President and CEO Melia Peters Tourangeau and is open to all CMU students, faculty, staff, alumni and friends of the university.
The PSO performance begins at 8 p.m.

Learn more online or by calling 412-392-4819.
iNoodle Grand Opening Today in Newell-Simon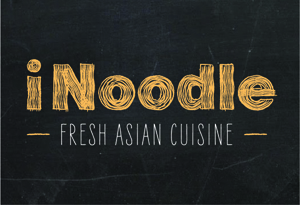 Carnegie Mellon's newest dining location, iNoodle, will have its grand opening today (Sept. 15) from 4:30 - 6:30 p.m. in the Newell-Simon Atrium. 
Entertainment will include the traditional dragon dance and kung fu performed by CMU alumnus Hesheng Bao. You also will get to enjoy free samples, prizes, and hear about upcoming renovation plans for the Atrium, which include adding approximately 30 new seats.
iNoodle, which offers fresh Asian cuisine, is open from 8 a.m. - 7:30 p.m., Monday through Friday, and 11 a.m. - 7:30 p.m., Saturday.
AT&T To Replace Back-Up Battery on Warner Hall Roof Saturday
AT&T will install a new back-up battery for its cellular antenna on the Warner Hall roof this Saturday, Sept. 17. To complete the work a crane will be assembled beginning at 6 a.m. in the Warner Hall parking lot. The work is expected to be completed and the crane disassembled by 3 p.m.
For safety, the top two floors of Warner Hall and the lower level corridor connecting Warner Hall and Cyert Hall must be empty during lifting of the new battery onto the roof. Campus Police will be onsite to assist with building access during the lift.
Questions should be directed to Adam Homer, senior project manager for Campus Design and Facility Development, at ahomer@andrew.cmu.edu.
Mortar Board Presents Gold Torch to CMU Chapter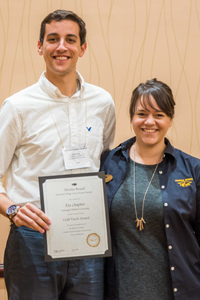 Mortar Board National College Senior Honor Society has presented a Gold Torch Award to the Eta chapter at Carnegie Mellon. The Gold Torch is a national distinction conferred annually upon the most outstanding chapters of Mortar Board.
"We are extremely proud of our Gold Torch chapters. Their members set the bar for excellence as scholar-leaders on their campuses, and their innovative programming positively impacts their communities throughout the year," said Mortar Board National President Abigail Diehl.
Chapter President Joshua Zak of Pittsburgh accepted the award at the Society's national conference this summer in Indianapolis. This year, 36 chapters took home the Gold Torch.

Pictured at right are CMU Chapter President Joshua Zak (left) and Mortar Board Section Coordinator Jesse Johnson.