October 18, 2016
Open Enrollment for 2017 Benefits Begins Oct. 31
By Heather Wainer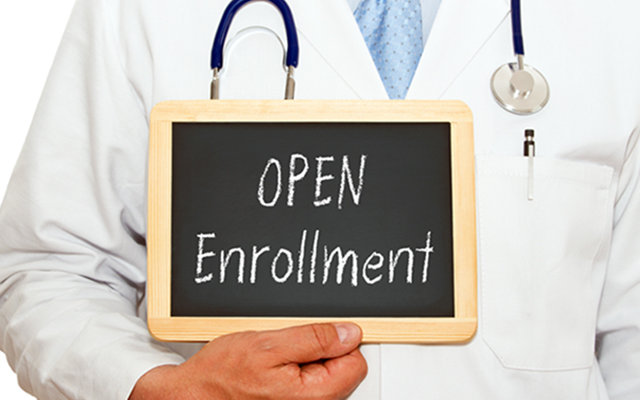 Open Enrollment for 2017 benefits will begin Monday, Oct. 31 and end at 5 p.m. ET on Monday, Nov. 14.
During this time, faculty and staff have the opportunity to review their benefit options and make new elections for 2017. 
Faculty and staff who do not elect their benefits during this period will be automatically enrolled in the same benefits they currently have in 2016 (except for flexible spending accounts, in which employees must actively enroll each year to participate).
Elections made during Open Enrollment are effective Jan. 1, 2017 and will remain in effect for the entire calendar year. 
Employees can only change benefit elections during Open Enrollment, unless they experience a qualified life or family status change during another time of the year.
New for 2017, Aetna will replace HealthAmerica as the HMO medical plan provider. Aetna offers a nationwide HMO network, which means that this plan will now be available to employees and covered dependents living outside the Pittsburgh region. 
Those who are currently enrolled in the HealthAmerica HMO plan will automatically be enrolled in the Aetna HMO plan if they do not elect another option during Open Enrollment. 
Other changes for 2017 include some modifications to the Caremark prescription drug plans. Also, MetLife will replace Sun Life as the university's life and disability insurance provider.
For detailed information about Open Enrollment — including plan changes, rates, and the 2017 Benefits Guide — employees are encouraged to visit the Open Enrollment webpage.
Questions can be directed to the CMUWorks Service Center at 412-268-4600 or cmu-works@andrew.cmu.edu.
Upcoming Events
Open Enrollment Meeting @ 6 PPG Place
Thursday, Oct. 27
10 – 11 a.m.
Scotland Yard Conference Room, 11th Floor, 6 PPG Place
Open Enrollment Meeting @ SEI
Tuesday, Nov. 1
1 – 2 p.m.
A.J. Auditorium, SEI Building
2016 Benefits & Fitness Fair
Wednesday, Nov. 2
10 a.m. – 2 p.m.
Rangos Ballroom, Cohon Center
Benefits and fitness vendors will be available to answer your questions. The fair includes fitness demonstrations, free health screenings and flu shots, raffles and giveaways.
Workday Open Enrollment Workshops
Friday, Nov. 4
9 a.m. – Noon
Wean Hall, Room 5202
Tuesday, Nov. 8
1 – 4 p.m.
Hunt Library, Near and Far Clusters
Representatives from Benefits and the CMUWorks Service Center will be on hand to provide one-on-one assistance to employees as they enroll in Workday.