May 26, 2016
News Briefs
Simon ProSEED Grants Awarded to Nine Learning Science Projects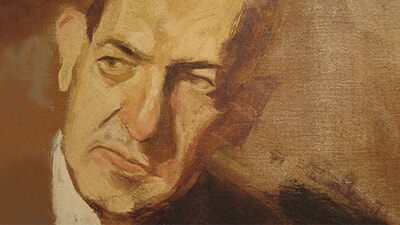 CMU's ProSEED grant program will fund nine new technology-enhanced learning (TEL) projects designed to improve education for CMU students while advancing our understanding of how humans learn.
ProSEED, a program initiated by CMU President Subra Suresh, provides startup support for innovative projects that span disciplines and allow researchers and educators to complete the fundamental research needed to take their work to the next level. The Simon ProSEED projects support the university's recently published strategic plan by advancing and applying CMU's world-leading research in learning science and TEL.
"These grants represent a unique investment in education at CMU that pays dual dividends down the road — first in improving outcomes for our learners and then in providing a foundation for future funding," said Norman Bier, executive director of the Simon Initiative.
Read about the nine winning projects.
Say "Thank You" With an Andy Award Nomination
The Andy Award nomination period is now open through July 6. Named for Andrew Carnegie and Andrew Mellon, the Andy Awards are a tribute to the spirit of teamwork and dedication embodied by the staff at Carnegie Mellon. Individual staff members and teams of colleagues whose work has had a significant impact on the university are recognized for their outstanding performance and commitment to excellence through the Andy Awards program.
Awards are given in five categories: Commitment to Excellence, Commitment to Students, Innovative and Creative Contributions, Spirit, and Teamwork and Collaboration.
For more on the program and categories, nomination criteria and nomination forms visit the Andy Awards website.
CMU Day at Kennywood Park is June 11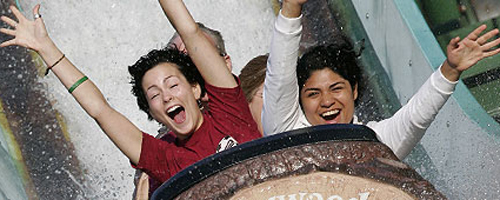 Carnegie Mellon Day at Kennywood Park, presented by Staff Council, is Saturday, June 11. Pavilion 7, behind the Skyrocket rollercoaster, will be reserved all day for the CMU community. At 1 p.m., all children 10 and under will receive a prize and everyone will get an ice cream treat.
CMU employees presenting their own CMU ID may purchase two tickets for $15 each (valid only on June 11). Additional tickets (limit 10), valid any day in June and September and weekdays in July and August, may be purchased for $23 each.
Ticket sales (cash only) are as follows.
11:30 a.m. – 1 p.m., June 1, Mellon Institute
4 – 5 p.m., June 1, Cohon Center
11:30 a.m. – 1 p.m., June 3, Cohon Center
11:30 a.m. – 1 p.m., June 8, Cohon Center
11:30 a.m. – 1 p.m., June 9, Cohon Center
11:30 a.m. – 1 p.m., June 10, Cohon Center
Learn more about Kennywood and other employee discounts to Sandcastle, Idlewild and Hershey Park.
New Website Features FAA Drone Regulations
The Office of General Counsel (OGC) and the Office of Risk Management and Insurance (ORMI) have launched a new website to help members of the university community comply with the applicable Federal Aviation Administration (FAA) regulations regarding the outdoor operation of Unmanned Aircraft Systems (UAS), commonly known as drones, in the United States.
 
Per applicable federal law, all drones flown outdoors with maximum take-off weight greater than 250 grams must be registered with the FAA. Drones owned by Carnegie Mellon should be registered with the FAA through ORMI.
 
Additionally, the outdoor operation of a drone for any non-recreational purpose requires an FAA exemption, which can take up to 120 days for the FAA to process. The OGC and ORMI can assist those seeking FAA registration and exemptions for non-recreational outdoor operations. The FAA does not regulate the indoor use of drones.
 
More information, including links to the FAA regulations and the FAA registration site, is available at http://www.cmu.edu/ogc/drones/. Questions can be sent to drones@cmu.edu.
Chien Ho Develops Bio-Mimicry Method for Preparing and Labeling Stem Cells
Researchers led by Carnegie Mellon University Professor of Biological Sciences Chien Ho have developed a new method for preparing mesenchymal stem cells (MSCs) that not only leads to the production of more native stem cells, but also labels them with a FDA approved iron-oxide nanoparticle (Ferumoxytol). The technology could allow researchers to track the cells in vivo using magnetic resonance imaging (MRI) during preclinical and clinical trials.
The findings are published by Scientific Reports. Stem cells, with their ability to regenerate into a multitude of different cell types, show great promise for treating a number of diseases and injuries. Stem cells taken from a patient's own body are of particular interest, due to a decreased chance of rejection. These cells are most commonly harvested from the bone marrow. Read more about this research.