June 24, 2016
"Transformative" Cohon Center Addition Opens
Celebration Being Planned for Sept. 2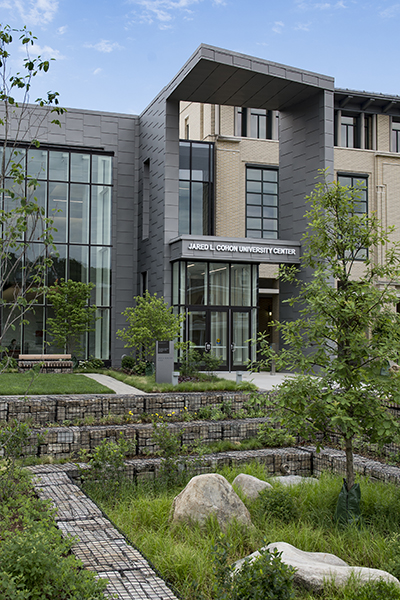 The much-anticipated addition to the Jared L. Cohon University Center officially opened in mid-May, and a university-wide grand opening celebration is being planned for Sept. 2.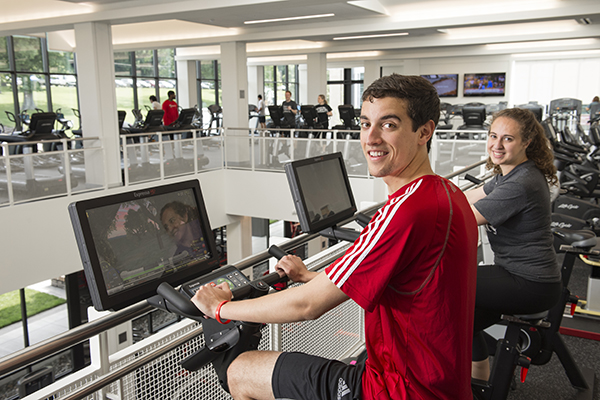 The new 62,000 square-foot multipurpose space will enhance campus life for students, faculty and staff. A new entrance along Forbes Avenue is bright and inviting and features a stunning Dale Chihuly chandelier suspended over the central lobby space. The colorful glass sculpture was a gift from trustee and alumnus Edward Frank and his wife, alumna Sarah Ratchye.
The two-story addition houses two exercise studios, a cycling studio and the Maureen B. Cohon Cardio Fitness Center on the second floor. The first floor includes men's and women's locker rooms, an equipment desk and a fitness center that includes free weights and weight machines.
New office space and conference rooms are on both floors. A new studio theater will serve a wide range of student performance groups.
"The Cohon Center expansion will be transformative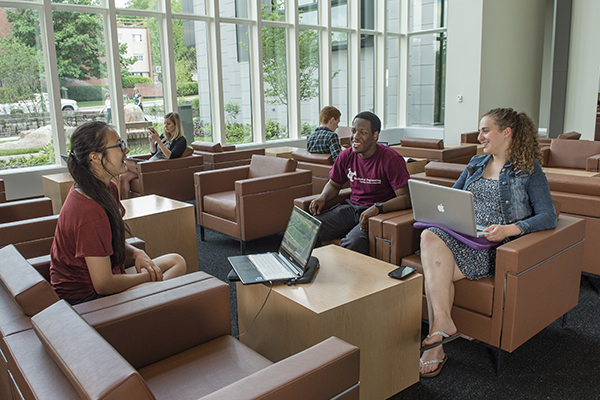 for the Carnegie Mellon community in many domains, and will especially impact student life on campus," said Director of Athletics Josh Centor. "We are grateful for the opportunity to provide first-class programming within our new fitness center that will invite students, staff and faculty to prioritize their health and wellness."
The new multi-purpose space in the Cohon Center will enhance campus life for faculty and staff.