January 25, 2016
The Honor Roll
Four Faculty, Two Alums Lauded for Outstanding Achievement
Whitacre Elected to National Academy of Inventors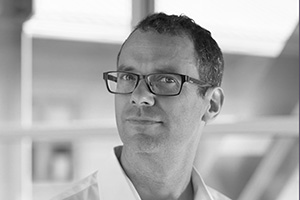 Jay Whitacre, professor of engineering and public policy and materials science and engineering, has been named a 2015 Fellow of the National Academy of Inventors (NAI). He'll be inducted April 15 at the United States Patent and Trademark Office in Alexandria, Va.
Whitacre joins four others at CMU who have achieved this high professional distinction: Krzysztof Matyjaszewski, José M.F. Moura, Raj Reddy and President Subra Suresh.
Whitacre has more than 30 patents issued or pending and has been recognized with numerous awards, including the 2015 Lemelson-MIT Prize, which honors outstanding inventors committed to mentorship in STEM fields.
Whitacre founded the startup Aquion, which markets his invention, the Aqueous Hybrid Ion (AHI™), an environmentally friendly, sustainable and inexpensive saltwater battery. The AHI™ uses its unique saltwater composition to store solar and wind energy for residential and off-the-grid applications. Nicknamed the "edible battery," this non-toxic energy storage system has minimal environmental impact.
Alumnus, Trustee Earns Highest National Honor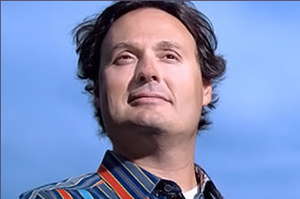 DNA pioneer Jonathan Rothberg will receive the National Medal of Technology and Innovation at the White House this year.
The medal is the nation's highest honor for achievement and leadership in advancing the fields of science and technology. The award recognizes those who have made lasting contributions to America's competitiveness and quality of life. Rothberg is one of seven winners. 
Rothberg, a member of the Board of Trustees, is best known for pioneering high-speed, massively parallel DNA sequencing. He created the technology that sequences DNA to allow researchers and doctors to identify, diagnose and potentially develop treatments for genetic diseases.
Rothberg has led or been a major part of well-known sequencing projects — including the first human genome (of Nobel laureate Jim Watson), the Neanderthal genome and incorporation of sequencing technology on semi-conductor chips.
Rothberg, a 1985 CMU engineering graduate, is founder of a string of successful companies, including 454 Life Science, CuraGen, Ion Torrent, Raindance Technologies, Hyperfine Research, Butterfly Network Inc., LAM Therapeutics and 4Catalyzer.
Krishnan Honored for Data-Driven Research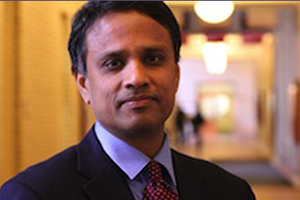 Ramayya Krishnan, dean of the Heinz College and the William W. and Ruth F. Cooper Professor of Management Science and Information Systems, is the 2015 recipient of the Nayudamma Centre for Development Alternatives' (NCDA) Nayudamma Award.
The NCDA presented the award to Krishnan at his undergraduate alma mater, the Indian Institute of Technology Madras (IIT-Madras) in Chennai, Tamil Nadu, India.
The Nayudamma Award honors individuals for their significant contributions around the world in areas of sustainable development. Krishnan is being honored for his research and leadership in making data-driven decisions in key societal domains, including transportation, smart cities 
and living analytics.
Provost Farnam Jahanian praised Krishnan for his work at the intersection of information technology, public policy and management, for having a significant impact on organizations in the public and private sectors, and for his commitment to improving the 
human condition.
The NCDA ceremony marked Krishnan's second trip to India this year to share his expertise on sustainable development. In July, he moderated the Smart Cities Panel at CMU's Integrated Intelligence Showcase in New Delhi before the largest gathering of CMU alumni, parents and future students outside of the 
United States.
Lehoczky, Rajkumar and Sha Praised for Technical Leadership

IEEE, the world's largest technical professional organization, will award John Lehoczky and Ragunathan "Raj" Rajkumar and CMU alumnus Lui Sha with the 2016 IEEE Simon Ramo Medal, which recognizes technical leadership and contributions to fundamental theory, practice and standardization for engineering real-time systems.
The trio is being honored for revolutionizing how systems handle tasks with deadlines under serious weight, power and space constraints. Their work has been used on the original Mars Rover, NASA's Space Station, submarines, military jets and GPS satellites. They will receive their medals, sponsored by the Northrop Grumman Corporation, at the IEEE Honors Ceremony in New York City on June 18.
Lehoczky, the Thomas Lord University Professor of Statistics and Mathematical Sciences, has been on the CMU faculty since 1969. In addition to his work studying stochastic processes and how they can be used to model real applications, he is well known for applying stochastic modeling to problems in finance. He helped create CMU's unique master's degree program in computational finance — a joint program between the departments of Statistics and Mathematical Sciences, the Tepper School of Business and the Heinz College. The program has been ranked number one among financial engineering programs by QuantNet three times.
Rajkumar is the George Westinghouse Professor of Electrical and Computer Engineering and the co-director of the General Motors-Carnegie Mellon Autonomous Driving Collaborative Research Lab. He also directs the Center for Technologies for Safe and Efficient Transportation (T-SET), one of five U.S. Department of Transportation National University Transportation Centers.
Rajkumar founded Ottomatika, a CMU spinoff that was acquired by Delphi. Ottomatika's software acts as the brain powering Delphi's advanced network of sensor technology for autonomous vehicles, creating a platform that enables vehicles to make safe, highly complex decisions in an instant.
Sha, the Donald B. Gillies Professor of Computer Science at the University of Illinois, received his Ph.D. from CMU in electrical and computer engineering in 1985 and was a student of Lehoczky. From 1986-1998, he was a senior member of the technical staff at CMU's SEI. His research includes leading the creation of the generalized rate monotonic scheduling theory (GRMS), as well as work in real-time computing and safety critical system integration.   
Lehoczky and Rajkumar join CMU faculty member William "Red" Whittaker as recipients of the prestigious Simon Ramo Medal. Whittaker was honored in 2012.