August 25, 2016
News Briefs
Join the Craig Street Block Party Saturday, Aug. 27
To celebrate the new academic year, Carnegie Mellon will once again host the Craig Street Crawl from 3-5 p.m., Saturday, Aug. 27 on Craig Street between Forbes Avenue and Winthrop Street.
Join the block party and explore CMU's nearest off-campus restaurants and shops. The party will include live music and dancing, balloon artists, food samples, air brush tattoos, photos with CMU's Scotty Dog mascot and free giveaways.
The event is for the entire CMU community, undergraduate and graduate students, faculty, staff, friends and families.
CMU Night at PNC Park Is Sept. 7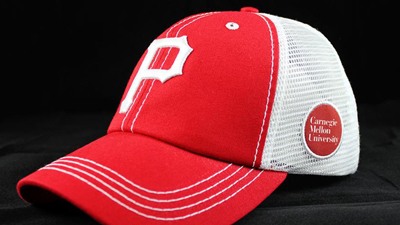 Carnegie Mellon Night at PNC Park will premiere at 7:05 p.m., Wednesday, Sept. 7, when the Pittsburgh Pirates take on the St. Louis Cardinals. Members of the CMU community may purchase upper level tickets for $17 each and lower level tickets for $25 each. Each ticket comes with a voucher to receive a co-branded Pirates-CMU red baseball hat.
Due to a large turnout, the Pirates have already exhausted their supply of hats for that night. As a result, those who purchase tickets from now until Sept. 7 will receive their hats from the Pirates in early October.
To purchase tickets for Sept. 7, contact Mike Mendolia at the Pittsburgh Pirates by email at mike.mendolia@pirates.com or by phone at 412-325-4930.
The event is part of the Pirates' University Nights promotion.
Students Win Geothermal Design Challenge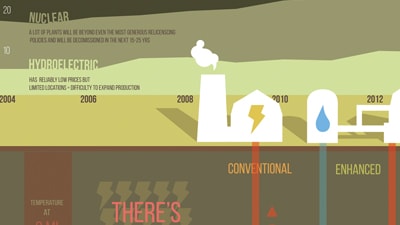 Marisa Lu, Tiffany Lai and Susie Lee, three rising sophomores in the School of Design, won the grand prize in the 2016 Geothermal Design Challenge. The competition was sponsored by the U.S. Department of Energy Geothermal Technologies Office, in partnership with the Center for Advanced Energy Studies and the Idaho National Laboratory. Teams explored the future of geothermal energy by designing an infographic to tell a compelling story.
The team conducted extensive research to craft a compelling story that went beyond presenting the facts.
Their final design, "Our Energy Future? A Down to Earth Solution," depicts a landscape of energy flowing from the sun down to the core of the Earth. The team received a prize of $2,500 and will travel to the Geothermal Resource Council's 40th Annual Meeting Oct. 23-26 in Sacramento, Calif.
Find out more and see the full infographic.
Event Will Explore Opportunities in Digital Health Care, Sept. 16
The Center for Machine Learning and Health (CMLH) and UPMC Enterprises are hosting an educational and networking event for CMU faculty and UPMC clinicians and developers from 8 a.m. – 1 p.m., Friday, Sept. 16, in Rangos 1 and 2 of the Cohon Center. The Digital Health Insight Event will feature speakers and workshops focusing on trends, challenges and opportunities in digital health care. The goal is for participants to explore potential commercially viable projects for which they may apply for funding from the CMLH. A networking lunch will follow the program.
For more information, contact the CMLH at cmlh@cs.cmu.edu.
Miller Gallery Hosts Works by Renowned French Architect
The Miller Gallery, the School of Architecture and Associate Curator Spike Wolff are presenting "Architecture With And Without Le Corbusier" and "The Chapel of the Mosquitoes" in the gallery through Sunday, Nov. 13.
The exhibit features the work of José Oubrerie, an internationally renowned French architect and protégé of Le Corbusier who was the project architect for the Saint-Pierre de Firminy Church, seeing the final design through to completion in 2006. His other projects include the French Cultural Center in Syria, the Miller House in Kentucky and The Chapel of the Mosquitoes in New York. Oubrerie is an honorary member of the American Institute of Architects, author of "Architecture With and Without LeCorbusier" and is a visiting professor at the School of Architecture at the University of Illinois at Chicago.
"A self-described dilettante, but known to others as a master architect, José's work embodies theoretical experimentation, dynamic spatiality and the poetic sublime," said Wolff, who serves as special faculty for CMU's School of Architecture. "His paintings are very important to him — as important as his architectural projects — and that makes his work appeal to such a diverse range of people."
Staff Council Offers Discounted Tickets to Pittsburgh Renaissance Festival
Staff Council is offering discounted tickets to the Pittsburgh Renaissance Festival through Sept. 25 (weekends only including Labor Day) in West Newton, Pa. The festival takes you on a magical tour through time and legend. As you wander down the village streets and pathways of the festival, you will revel with master revelers, watch artisans create original works of their ancient craft and be taken in by the tantalizing aromas of roast turkey legges, steak on a stake, fresh baked goods and much more. You'll meet all kinds, from jousters to jugglers to minstrels to maidens faire, all schooled in the art of interactive theater!