September 04, 2015
Alumna Changes the World on "Sesame Street"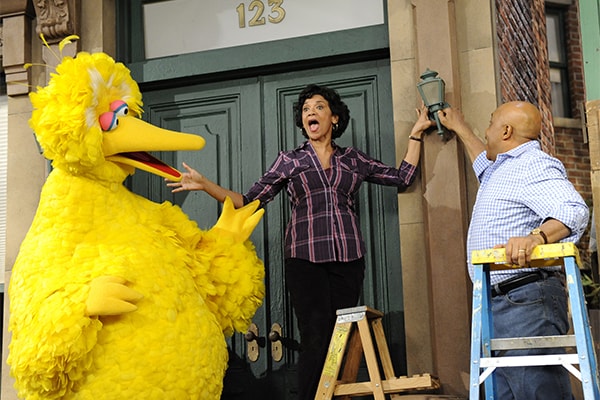 When Sonia Manzano left Carnegie Mellon in the late '60s to star in Stephen Schwartz' (A'68) off-Broadway production "Godspell" in New York, she knew she wanted to change the world with her art but wasn't yet sure how to make that happen.
As a child growing up in the Bronx with parents from Puerto Rico, Manzano says she remembers watching television and never seeing her life experience reflected in the shows of the time, offering "Leave It to Beaver" as an example.
"I had never seen any people of color on television, and on some level, I used to watch and wonder where I was going to fit into this world where I didn't see myself represented," she said.                 
One gloomy day in Pittsburgh while in Carnegie Mellon's Skibo Café, she saw "Sesame Street" for the first time. The sight of James Earl Jones reading the alphabet to children intrigued her. Eventually, she saw the characters of Gordon, a schoolteacher, and his wife Susan, a nurse, African-Americans living in an urban atmosphere, and she found herself relating for the first time.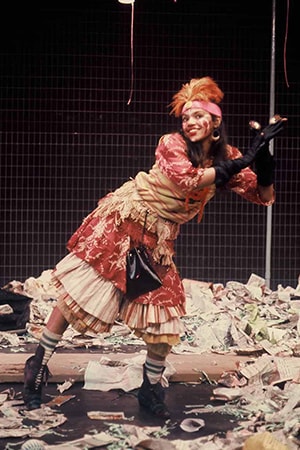 She auditioned for the role of Maria and went home with the job. The two were a match on many levels.
"Sesame Street was one of my first auditions in the city. I was coming of age at the time. It was the '60s. I wanted to change the world, and so did Sesame Street. I had an idealistic fervor, and I was lucky to find a platform that embraced that and wanted to change the lives of children."
Manzano's work over the past four and a half decades has been tirelessly focused on this mission of bringing differing perspectives and views of the world to children.
"Sesame Street was an instrument of social change. The goal was to close the education gap and eliminate racism," she said.
While she started on the show as a performer, her work evolved and she soon began writing scripts for the program. She won 15 Emmy Awards as a member of the show's writing staff.
"I feel like I blinked and the years have gone by," Manzano said.
She recently announced her retirement from the show after 44 years. And while she may be closing a chapter on her acting, it appears her writing pursuits will continue. Manzano has published four books since 2004, including her memoir, "Becoming Maria: Love and Chaos in the South Bronx," which was released on Aug. 25.
Manzano's best advice for young people upon her retirement:
"I would say to be flexible. I didn't know I was going to end up on TV on a children's show. I always thought I'd try to do regional theater," she said.
"You have to be flexible with your talents."
Top photo: Sonia Manzano performs on "Sesame Street."

Bottom photo: Manzano stars in "Godspell."