September 24, 2015
News Briefs
Flu Vaccine Clinics Have Begun
University Health Services (UHS) has begun its annual flu vaccine clinics. This year, UHS is asking all faculty, staff and students to schedule appointments for flu shots at one of its many clinics being offered. The vaccine cost is covered for faculty and staff and for students on the CMU Student Health Insurance Plan. For students on other health plans and for spouses and partners, the cost is $25 (payable by student account or check).
See the flu vaccine clinic schedule, and make your appointment online through HealthConnect. 
Miller Gallery Opens Fall Season with "AFTERSOUND"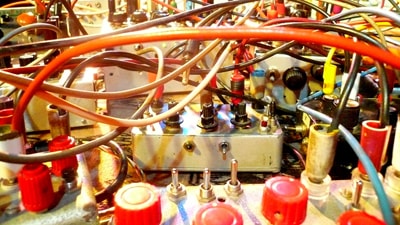 An exhibition focusing on sound as a medium of contemporary art opens the fall exhibition schedule at Carnegie Mellon's Miller Gallery.
"AFTERSOUND: Frequency, Attack, Return" is now open, and a reception celebrating the show will be held from 6 to 8 p.m., Friday, Sept. 25, featuring New York-based artist Victoria Keddie. The reception and exhibition, which runs through Nov. 22, are free and open to the public.
The exhibit was curated by Melissa Ragona, associate professor of art history, media and sound studies in the School of Art at Carnegie Mellon, and Margaret Cox, assistant director of the Miller Gallery. The exhibit blends the work of several artists and sound pioneers with archived tapes, online scores and graphics.
"Sound has entered contemporary art in profound and unexpected ways," wrote Ragona in an essay summarizing the exhibition.
"This exhibition explores sound's infiltration into contemporary discussions of aural and visual culture, with a particular focus on sound visualization, the physics of sound, political uses of sound, i.e. sonic warfare and DIY, as well as the resurgence of neo-metaphysical experiments with sound as a portal to new sensory experiences," Ragona said.
Pictured above is "home-made electronics" by Michael Johnsen.
Philosophy Department Turns 30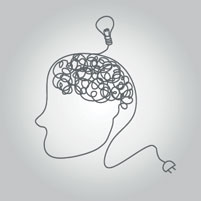 Philosophy is much more than late night chats about right and wrong. At Carnegie Mellon, it uses research and technology to make an impact in the complex world we live in.
Over the past three decades, the Department of Philosophy has made great strides in many areas, including ethics, medicine and neuroscience. As the department celebrates its 30th anniversary, Oct. 16-17, it also is celebrating its impressive contributions to the world outside of campus.
One of the most exciting "real-world" aspects of the department is the Ethics, History, & Public Policy (EHPP) Senior Capstone Project. Seniors in the EHPP track work in project teams on a significant social issue. Last spring, the project focused on the use of drones in American cities and how they impact day-to-day life. Upon inspection, Pittsburgh Mayor Bill Peduto stated that the findings would be a feasible addition to the City of Pittsburgh.
Weight Watchers at Work Starts Sept. 30
A new Weight Watchers at Work program starts with an open house and information session at 11:30 a.m., Wednesday, Sept. 30 in Cyert Hall B6A.
The program is a 17-week session, with a discounted price of $148.80. The group meets Wednesdays from 11:30 a.m. – 12:15 p.m., usually in Cyert Hall B6A. Twenty paying members are needed for the new meetings to begin on this date. Those paying in full by the second meeting will receive free access to E-tools.
If you plan to sign up, or have questions, please contact Rita Motor at rita@andrew.cmu.edu by noon on Tuesday, Sept. 29.
Why #OpenCMU? Why Not?
Internet technologies have fueled movements to expand access to scholarly work and to expand the list of products recognized as scholarly work by those who approve grants and promote careers. Openness is key to the expansion.
The #OpenCMU campaign aims to increase access to CMU work and to promote recognition of different types of work products. How? It will by educating and engaging the CMU community in important practices that enhance the discovery, use and impact of CMU work. It's all about being open. Why not start now?
You can start by:
Reading the Piper article about the launch of #OpenCMU.
Going to the ORCID @ CMU Web app and following the brief instructions. ORCID ensures that you cannot be confused with any other researcher and that all your work gets recognized, not just your publications. The Web app ensures that CMU can use your ORCID to communicate with your research sponsors. See the ORCID @ CMU FAQ for more info.
Being open to new technologies. From data gathering and analysis to reference management and publication, the tools you use in your research affect your efficiency and effectiveness. Take the Utrecht University tools survey to get a graphic comparing the tools you use with those used by your peers.
Seeking Volunteers for Research Study
Rémi A. van Compernolle, an assistant professor of second language acquisition and French and Francophone Studies, is seeking volunteers for a research study that is exploring people's abilities to deduce and learn language patterns in a new language.
The study includes an audio and video component, so participants will need to use earphones while watching and listening to a short video to complete the study.
The study involves answering multiple-choice questions about your background and attitudes about language, and then a short language test (in a language called "Ravenese"). You will be asked to try to figure out a language pattern first, and then to watch a short video tutorial that explains how the language works, before continuing on to another short language test. At the end, you will be asked to provide your email address to participate in a follow-up portion of the study.
Participation is completely voluntary, and you must be at least 18 to participate. There is no compensation for participation in this study. To participate go to https://www.surveymonkey.com/r/BJSJ6VC.
Music Offers Comp Tickets for Faculty and Staff

As the school year moves into full swing, the School of Music reminds CMU faculty and staff that they are eligible for two (2) complimentary tickets for each concert/production. Students also receive free tickets to School of Music performances.
Eventbrite
The majority of School of Music ticketed performances are available on Eventbrite. To secure comp tickets in advance for these performances, go to cmumusic.eventbrite.com and use the code "CMUFaculty" or "CMUStaff" during checkout for the selected event.
In addition, the school is now on Eventbrite's mobile app. Available for iPhones and Androids, users will be able to easily secure tickets in advance, share events with friends and family via social media or email, and go green by having your mobile ticket scanned on your smartphone.
Productions in Chosky Theatre
To reserve tickets for performances in the Chosky Theatre, stop by the box office, located in the lobby of the Purnell Center for the Arts, at least 30 minutes prior to the performance you would like to attend. Tickets to opera/musical theatre productions also can be secured by calling the School of Drama box office at 412-268-2407.
Save the Date: Dietrich Undergrad Colloquium Set for Nov. 6
The third annual Dietrich Undergraduate Colloquium (DUC) will begin at 3 p.m., Friday, Nov. 6. The DUC is a unique opportunity for undergraduates in the Dietrich College to present their research and creative work in a formal, but low-stakes setting.
The colloquium is open to any undergraduate majoring (primary or secondary) or minoring in an area of study in the Dietrich College. The research proposal can have any content, it can be ongoing or past, or creative work can be proposed.
Proposals are due Oct. 10 and guidelines are available online. For more information, questions, or if you are interested in volunteering for the event, contact Bonnie Youngs (byoungs@cmu.edu) or Margaret Marchese (mmarches@andrew.cmu.edu).
Discounted Tickets Offered for Hallowboo
Staff Council is offering discounted tickets to Idlewild Park's Hallowboo. The tickets are valid any Saturday and Sunday, Oct. 3-25, from 11:30 a.m. – 6 p.m. Tickets are $26.99/each (gate price is $36.99).
Purchase tickets online. In the top right-hand corner of the webpage enter PROMO CODE: HB2015. Please make sure you choose a ticket valid date from the calendar. Tickets used before the valid start date require a $7 surcharge. There is a 7-day advance purchase requirement.
If you have any questions, please contact Sharon Cavlovich at sharonw@cmu.edu.
PSO Offers Discounts for CMU
The Pittsburgh Symphony Orchestra is offering discounts to CMU students, faculty and staff for its upcoming shows at Heinz Hall. Students can purchase tickets for $15, and faculty and staff tickets are available for $25.

At 8 p.m. Friday and Saturday, Sept. 25-26, and at 2:30 p.m., Sunday, Sept. 27, the "Three Bs" return to Heinz Hall as Manfred Honeck introduces a fresh Bach transcription for orchestra, Beethoven's unexpectedly cheerful Symphony No. 8 and Brahms' renowned concerto for violin. Violinist Augustin Hadelich makes his Pittsburgh Symphony debut.
Oct. 2-4, the music of Ol' Blue Eyes kicks of the PSO's 2015-2016 PNC Pops season. Singer, songwriter and pianist Tony DeSare gives the classic hits a modern flair along with the musicians of the Pittsburgh Symphony and Pittsburgh native trumpeter Benny Benack III. The music of Henry Mancini, Dean Martin and other favorites are the perfect complement. Bring your Rat Pack to this swingin' night featuring hits like "Night and Day," "Moon River," "My Way" and more.
ORIC Offers Research Conduct Brown Bag Sessions
CMU's Office of Research Integrity and Compliance (ORIC) is sponsoring Responsible Conduct of Research (RCR) Brown Bag Sessions during the fall semester for faculty, students and staff members. All sessions for the fall semester are from 12 – 1 p.m. in the Cohon University Center. Here's the schedule:
Wednesday, Oct. 14: Data Management.
Wednesday, Oct. 21: Intellectual Property at CMU;
Wednesday, Oct. 28: Protecting America's Proprietary Information and Sensitive Technologies in an Age of Globalization (presented by a special agent of the FBI); and
Wednesday, Nov. 11: Using the IRB and Ethical Issues with Research Involving Human Subjects.
Gelfand Center Offers New Classes for K-12 This Fall
The Gelfand Center is offering new classes for K-12 students this fall, including, for the first time, classes for 10th, 11th and 12th graders. Classes are developed by CMU faculty and staff to be fun, engaging, rigorous and hands-on.
Some of the available classes include CSI CMU: DNA Detection (grades 10-12), The Magic of Heredity: DNA (grades 10-12), Wearable Computers (grades 7-9), Brownfields are like Transformers (grades 6-7), and Reimagining Houses (grades K-1).