September 04, 2015
Be Our Guest
Patrick Wilson Returns To Direct "The Full Monty"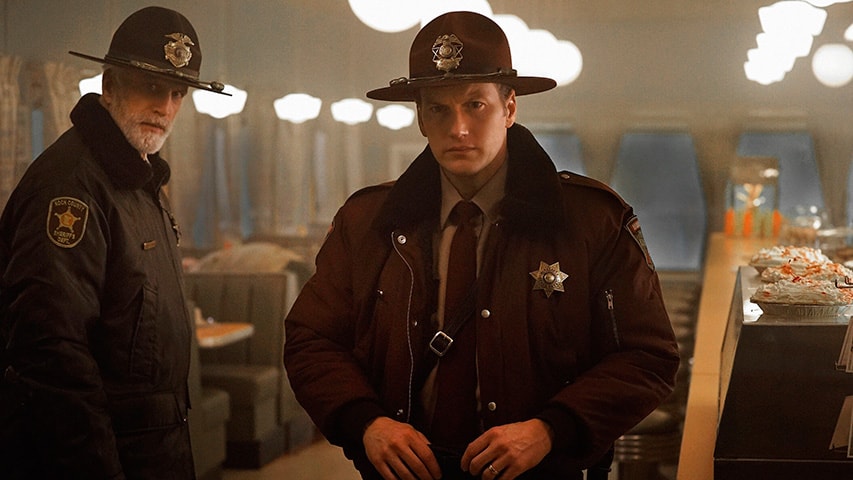 The School of Drama has announced its 2015-2016 season, featuring guest directors Patrick Wilson (A'95) and Sasha Illiev.
Wilson will be directing "The Full Monty," in which he starred on Broadway, and Illiev will direct a devised Commedia dell'Arte piece based on Flaminio Scala's "The Plague in Venice."
"We're thrilled to announce our coming season, particularly because our own talented faculty will work hand-in-hand with these wonderful guest directors," said Professor Peter Cooke, head of the School of Drama. "That combination offers our students an incredible benefit, one that will enrich their education and experience, and best prepare them for careers beyond Carnegie Mellon."
The Subscriber Series will open with William Shakespeare's "Much Ado About Nothing," directed by faculty member Anthony McKay, Oct. 8-17. The school will present William Golding's "Lord of the Flies," adapted for the stage by Nigel Williams and directed by Caden Manson, a faculty member in the John Wells Directing Program, Nov. 19-Dec. 5.
Wilson, who has found success on stage, screen and television, will direct "The Full Monty," with book by Terrence McNally and music and lyrics by David Yazbek, Feb. 18-27. Faculty members Thomas Douglas and Tomé Cousin will music direct and choreograph, respectively. The season will finish with Illiev's adaptation of "The Plague in Venice," April 7-23.
Students in The John Wells Directing Program, named for Hollywood producer John Wells (A'79), will direct the following productions:
•   An adaptation of Shakespeare's "Antony and Cleopatra," directed by Fellow Eleanor Bishop;
•   "Milk Like Sugar," the Obie Award-winning play by Kirsten Greenidge, directed by Fellow Terrence Mosley;
•   "Bob and Dave and Ren" adapted and directed by Fellow Ben Gansky; and
•   The Director Series, featuring "Cloud Tectonics" by José Rivera, "Jet of Blood" by Antonin Artaud and "Eurydice" by Sarah Ruhl.
The New Works Series continues to develop the innovative work of the Master of Fine Arts dramatic writing students, showcasing three new plays in October and three new plays in April by playwrights Eugenie Carabatsos, Karina Cochran, Amy Gijsbers van Wijk, Mora V. Harris, Levi Jelks and Joe Necessary.
Additionally, the Horizons Reading Series will continue next season in December and February. Horizons, which features new voices in a staged reading setting, provides community access to plays that may not fit into the school's annual season; its aim is to broaden understandings of the range of theatrical writing, subject matter and stylistic form.
For package options or to place a subscription order, call the box office at 412-268-2407 between noon and 5 p.m., Monday through Friday. Special discounts are available to all Carnegie Mellon alumni.
All Subscriber Series performances are at 8 p.m., Tuesday through Friday, and 2 and 8 p.m. on Saturdays in CMU's Purnell Center for the Arts.
Pictured: Patrick Wilson (right) stars in FX's "Fargo" this fall.