November 19, 2015
News Briefs
Au Bon Pain Named Newest Dining Vendor
Dining Services has announced that Au Bon Pain has been selected as the new dining vendor for the Skibo Café in the Cohon University Center when it re-opens in May 2016. After a thorough RFP review and vetting process, Au Bon Pain rose to the top as the campus community's first-choice vendor for this popular dining location.
A national leader among restaurant brands, Au Bon Pain has a long history of success in higher education institutions, with café locations in over 30 of the most notable colleges and universities in the country. Au Bon Pain offers a diverse menu appealing to a broad array of customers and the ability to serve many customers without long lines or waits.
"Thank you to all members of the campus community who participated in making this important selection for the future of the dining program at Carnegie Mellon," said Director of Dining Services Pascal Petter. "We are excited to welcome Au Bon Pain to campus when Skibo Café and the Cohon Center expansion open next spring."
Register for Gelfand Outreach Center's Spring Saturday Series
CMU community members can register their children today, in advance of the general public, for the Gelfand Center for Service Learning and Outreach's Spring Saturday Series for K-9 students. Classes fill fast so please register now to guarantee your child a spot in class!
Classes are developed by CMU faculty and staff to be fun, engaging, rigorous and hands-on. Available classes are listed in a primary division (grades K-2) and an upper division (grades 3-9). Classes are STEM focused and highlight the research and work of faculty, staff and students. Don't delay, register today!
PSC Researchers To Improve Network Repair
Funded by a $300,000 National Science Foundation grant, researchers at the Pittsburgh Supercomputing Center (PSC) are developing TestRig 2.0, a proposed automated system that will allow users to provide network administrators with information about faulty connections, greatly speeding network diagnosis and repair.
"When researchers encounter network problems they naturally reach out to network engineers," says Chris Rapier, PSC senior research programmer and principal investigator in the grant. "However, the engineers have to rely on the user to provide them with enough information to properly diagnose the problem. This means multiple rounds of email, phone calls, tests and often times results in significant delays."
It's not unusual for this process to take days, if not weeks, before the engineers receive enough information to start their diagnosis and implement a solution. TestRig will get around this back-and-forth cycle, giving the user a dynamically generated Linux disk image that reboots the system into a known good environment and automatically performs a variety of tests. TestRig will then send the test results to the appropriate network engineer without user intervention.
"It's automated from start to finish," Rapier adds. "So where it once took days to collect the relevant information, it can now be completed in less than 15 minutes."
Importantly, TestRig will be made available to network operations centers (NOCs) and engineers without requiring the installation of any local infrastructure.
"The goal is to make this as easy as possible," Rapier says. "So instead of having the NOCs install servers, distribute the bootable disk images, and maintain databases, we'll do all that for them. All they will need to do is sign up for our service and create a local account that can receive the files."
CMU-Q Places Third at Yale Hackathon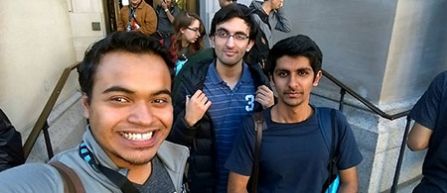 A team from Carnegie Mellon in Qatar took third place at YHack 2015, the annual Yale University Hackathon, on Nov. 8.
Team members Maher Khan, Musab Ahmed Popatia and Qasim Nadeem developed a group vacation planner during the 36-hour competition. The app, which includes smart suggestion and matching algorithms, becomes smarter over time as more and more people use the application.
More than 1,500 students competed in YHack 2015, representing universities such as Berkeley, MIT, Stanford and Carnegie Mellon. Sponsors included Microsoft, Intel, Facebook, Intuit, Bloomberg, Jet Blue, HuffingtonPost, Nuance and HP.
What's Your Financial IQ? Take the TIAA-CREF Challenge
Test your financial knowledge and be entered for a chance to win one of three iPads. Each day through Dec. 4, five new questions are added to the What's Your Financial IQ Challenge.
Toys for Tots Campaign Is Underway
The College of Engineering's First-Year Advisory Board and the Carnegie Mellon Police Department are celebrating the 11th Anniversary of their Toys for Tots Campaign. The program is modeled after the national U.S. Marine Corps program that has been collecting toys for needy children since the early 1950s. This year's campaign runs through Dec. 8. Donated toys must be new and unwrapped.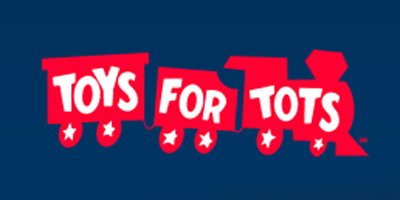 Here are the drop-off locations:
Carnegie Mellon University Police, 300 South Craig Street, Main lobby;
Software Engineering Institute, Main Lobby;
Mellon Institute, 3rd floor Security Desk;
UTDC, Main Lobby;
Morewood Gardens, Student Life Office;
Warner Hall, Enrollment Services;
Cohon University Center, Student Activities Office;
College of Fine Arts, Room 104;
Pittsburgh Technology Center, Technology Drive, Main Lobby;
NREC, 40th Street, Main Lobby;
Hunt Library, 1st Floor Lobby;
Tepper School of Business, 1st Floor Main Lobby;
Scaife Hall, Room 110;
Wean Hall 5121; and
FMS Service Response Desk.
If anyone has toys that need to be picked up, has questions or would like to participate further, contact CMU Police Officer Donald Campbell at dktb@andrew.cmu.edu.
Entries for MLK Writing Awards Due Nov. 30
Entries for CMU's annual Martin Luther King Jr. Writing Awards are due Monday, Nov. 30. The program encourages high school and college students throughout the Pittsburgh area to write about their personal experiences with discrimination, racial and cultural differences or reflections of Dr. King's legacy through poetry and prose.
Interested students are encouraged to submit their entries online as separate Microsoft Word attachments (.docx preferred). Entries also can be mailed to: MLK Writing Contest, Department of English, Baker Hall 259, CMU, 5000 Forbes Ave., Pittsburgh, PA 15213. Email questions to: rpurcell@andrew.cmu.edu.
Winning entries will be published and students will be invited to read their work on campus on Martin Luther King, Jr. Day (Monday, Jan. 18, 2016). Cash prizes also will be awarded.
Shop Tonight; Support CMU's Children's School
Shop at Ten Thousand Villages this evening from 6-8 p.m., Nov. 19, and a percentage of your purchase will be donated to CMU's Children's School. Ten Thousand Villages is a 5824 Forbes Avenue in Squirrel Hill.

The Children's School is an early childhood laboratory school at CMU that offers morning or afternoon pre-school and full-day kindergarten programs for children between the ages of 3 and 6.
Children's School Open House, Dec. 7
Are you or a family member seeking a unique and rewarding pre-school or kindergarten experience for your child? The Children's School offers ½ day programs for 3-year-olds and 4-year olds and a full day program for 5-year-olds. The school will be holding an informational Open House for CMU staff members from noon to 2 p.m., Monday, Dec. 7. This is a chance to explore the laboratory pre-school and to learn about scholarship opportunities.
If you are interested in attending or would like more information about our programs, please contact Maggie Rosenblum at 412-268-2199 or rosenblu@andrew.cmu.edu.
Purchase Discounted Tickets To See the Harlem Globetrotters
Staff Council is pleased to offer discounted tickets to see the world-famous Harlem Globetrotters at the CONSOL Energy Center at 1 and 6 p.m., Saturday, Dec. 26. CMU students, employees, familes and friends can take advantage of an exclusive discount offer and save up to $8.50 off each ticket!
To take advantage of the discount or if you have any questions, contact Derek Gensburg at 602-707-7037 or Gensburg@harlemglobetrotters.com. You can also use the code 'MOREFUN' on Ticketmaster.com (additional fees may apply). Tickets are limited based on availability, so please order early while tickets are available.
If you have any questions, please contact Sharon Cavlovich at sharonw@cmu.edu.
PSO Offers Discounts for CMU Community
The Pittsburgh Symphony Orchestra is offering discounts to CMU students, faculty and staff for their upcoming shows at Heinz Hall. Students can purchase tickets for $15, and faculty and staff tickets are available for $20.
While downtown enjoying the Light Up Night festivities this Friday, Nov. 20, make plans to join the Pittsburgh Symphony for a free RAD community concert at Heinz Hall starting at 7 p.m. Assistant conductor Andrés Franco leads the symphony in popular work by Strauss, Tchaikovsky and more. Duquesne University's Young Artist National Concerto Competition winner, violinist Nathan Meltzer, will be featured on Saint Saens' Introduction and Rondo capriccioso. Vocalists Claudia Rosenthal and Brian Vu from the Pittsburgh Opera Resident Artist program will perform pieces from popular operas.
Bring the whole family at 8 p.m., Friday, Nov. 27 and 2:30 p.m., Sunday, Nov. 29 for Manfred Honeck's Thanksgiving weekend tradition – waltzes and polkas by the Strauss family! The Pittsburgh Symphony's principal clarinetist Michael Rusinek will perform Rossini's sparkling Theme and Variations for Clarinet and Orchestra and Weber's catchy Clarinet Concerto No. 1. This concerto is one of the cornerstones of the clarinet repertoire and shows the instrument's unique range of tone and dynamics.