May 11, 2015
ETC's Ralph Vituccio Co-Creates Video Installation for Cuban Festival
By Bruce Gerson/ 412-268-1613 / bgerson@cmu.edu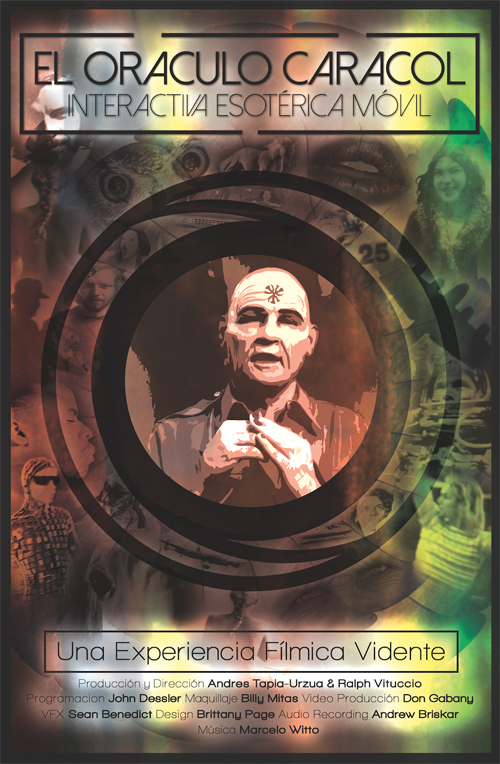 Ralph Vituccio is headed to Havana, but it has nothing to do with renewed relations between the U.S. and Cuba. Rather, it has everything to do with his talents and passions.
Vituccio, an assistant teaching professor at the Entertainment Technology Center (ETC) and an award-winning filmmaker and documentarian, will be co-hosting and co-presenting an interactive video art installation at the 2015 Havana International Biennale, May 21-June 22. This year's theme is "Between the Idea and the Experience."
Joining Vituccio as the only American exhibitors will be colleagues Andreas Tapia-Urzua, chair of the Digital Media Department at the Art Institute of Pittsburgh, and ETC tech expert John Dessler.
Called "The Seasnail Oracle," the Spanish-speaking contemporary art project combines data creation, programming, film, video projection and touchscreen technology, and features Tapia-Urzua's elderly rendition of the pop culture icon Che Guevara as an oracle. The late rebel joined Fidel Castro in the Cuban Revolution that ousted U.S.-backed dictator Fulgencio Batista in 1959.
"We wanted to create an interactive experience and take it to a place where they are really hungry and open to learn about different artists and cultures," Vituccio said.
"Despite its current relationship with the U.S., we thought the uncertain future that Cuba still faces in the world calls for an oracle project," he said.
According to the Merriam Webster dictionary, an oracle is a person through whom a deity is believed to speak, or a shrine in which a deity reveals hidden knowledge or the divine purpose through such a person.
Tapia-Urzua, who worked with Vituccio in the 1980s and '90s in what was then CMU's Media Design Center, plays a 100-year-old Guevara. On a computer screen, he welcomes visitors into the installation tent filled with LED candles. In Spanish, he asks them to write or draw a message on the touchscreen that depicts sand on a beach.
The words or images then trigger a 45-second video clip edited from documentaries and other work that Vituccio and Tapia-Urzua have created.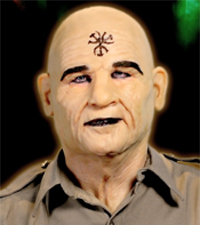 "So far we have 300 video clips, but the idea is to complete 1,000 of them. Each one includes a poetic or philosophical saying from ancient times to modern day, and many of them are original. These quotes or sayings combined with the video image creates another idea open to audience interpretation," Vituccio explained.
Tapia-Urzua said several variables dictate what video clip appears, such as the length of the word or words written in the sand, how large of an image is drawn and whether or not there is one continuous image created or several smaller ones.
"We're combining sayings and quotes with images. It's conceptual thinking. It's metaphorical, dialectical, humor, irony, etc. It's not literal. It is a filmic experience in a new context," Tapia-Urzua said.
One video clip comes from Vituccio's "Shipbreakers" documentary, which details the dangerous work done by 40,000 migrant workers in Alang, India, who make $1-2 per day to cut ships apart that are no longer sea worthy. The clip shows a worker kneeling on a small piece of insulation as he paddles by hand across the water. Accompanying the video is the audio in Spanish: "You are your own sanctuary. The altar is everywhere that you kneel."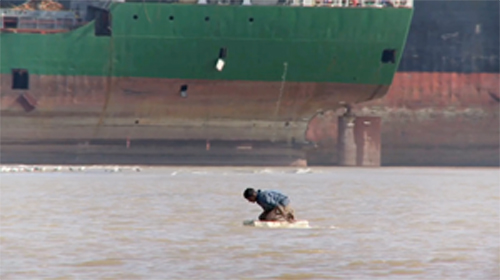 Another video clip from Tapia-Urzua shows a couple kissing with the audio, "Love is eternal while it lasts."
Vituccio said the writings and drawings that participants are required to input to start the Oracle would be printed and collected each day, and hung for display as part of the exhibit.
The team will stay in Havana with the exhibit for two weeks before heading back home, where they will work on creating an English version, featuring an American icon still to be decided.
"Who knows," Vituccio said, "it may be Andrew Carnegie, Andy Warhol or Marilyn Monroe."
While in Cuba, Vituccio hopes to visit art and film schools to talk to students about CMU and the ETC.
"It would be wonderful to establish a relationship between CMU and students in Cuba, to give some students a chance to visit CMU for a semester. We could all learn so much from the sharing of ideas, culture and talent," he said.
At the top is a poster for "The Seasnail Oracle."
The middle image is Andreas Tapia-Urzua portraying a very elderly Che Guevara.
At the bottom is a still image of the exhibit's video clip from the Shipbreakers documentary.