June 19, 2015
Meandering Matters
A 'Zany Zeal' for Writing Drives Poetry Prize Winner
By Kelly Saavedra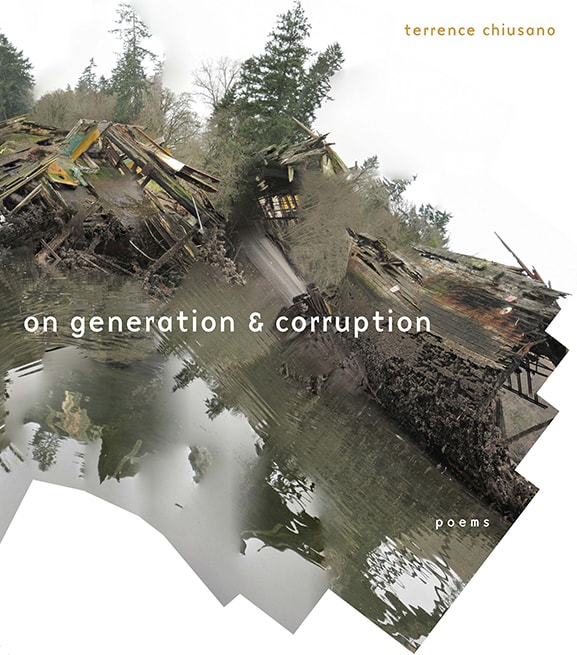 When it comes to writing, meandering matters to Terrence Chiusano.
In his prize-winning book, "On Generation & Corruption," the Hunt Library staff member digresses in both his poetry and his prose — a lot.
But, that's the point.
"There's no 'about' about the book. No theme proper. There is no hook," Chiusano (pictured) said of his work, which ruminates on notions of permanence and change as it deconstructs a "picture-postcard" American town.
Fordham University Press deemed the composition worthy of its 2013-14 Poetry Out Loud Editor's Prize.
"It means a great deal to me to have won," Chiusano said. "It brought with it some small sense of satisfaction and, at the time, a sense of elation — and relief. But, it's only a start."
Chiusano, who has been handling Hunt Library's acquisitions of new books for 10 years, says he wanted to concoct a book of poems unlike standard and non-standard books of poetry.
"Along the way, it sometimes resembles an unfinished book the main character is attempting to write," he said.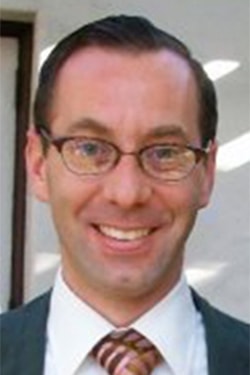 While his words do wander a winding course, Chiusano is a noticeably skilled navigator of narrative and realism. His prose is proof that he also is mindful of how to construct a sense of place on the page as well as how to best technically achieve humor in a written piece.
"In the end it's an odd-duck, shaggy-dog sort of affair," he said. "It has a lot to do with narrative but without actually constructing one."
Chiusano finds it impossible to think of himself as a poet, and he is not entirely sold on calling himself a writer either.
"I wrote my first poem in sixth grade and, in an appropriate twist of foreshadowing, I suppose it wasn't really about anything," he said.
The poem was based on the image of a wolf overlooking a canyon that he says "visited" him one night while he was lying in bed unable to sleep. The image haunted him well into the next day before Chiusano eventually transformed it into words on a rudimentary computer during some unstructured hours in school.
"It's comical because when I think back on that image I see only what looks like a cheap velvet painting, coyote-with-big-moon-behind-it, the sort you see for sale at filling stations in Nebraska or New Mexico or Kansas. The 'real image' was much more realistic," he said.
Chiusano's motivations for writing are many, and they range from boredom to "a zany zeal" to an endless "itch-like" irritation.
"I like best the sense of satisfaction when I've 'hit the right note,' so to speak; solved a difficult sentence; salvaged a stanza or a scene; properly pruned a poem," he said. "It's the kind of thrill I experience only when completing a simple manual task, like building a flower box or fixing a broken fan."
Chiusano earned his bachelor's degree in poetry writing at the University of Pittsburgh and his master's degree in literature from the University of Buffalo.
His book is available from Fordham University Press as well as Amazon and other retailers.