February 19, 2015
Changes to CMU Retirement Plans Effective April 1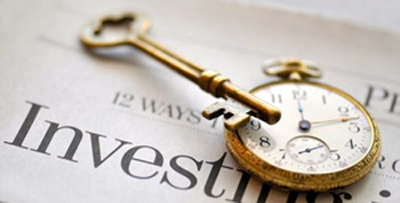 Recently, the university conducted a comprehensive review of its retirement plans as part of its ongoing commitment to provide a benefits package that promotes the well-being of its faculty and staff. As a result of this review, significant changes to the university's retirement plans will go into effect April 1.
Changes will include a new core lineup of funds with very competitive fees, and a much wider selection of funds from a variety of providers that will satisfy the needs of participants who want more flexibility and choice. Objective retirement investment guidance also will be available for those seeking advice. (Funds within the self-directed brokerage option are not eligible for this guidance.)
Retirement Plans Consolidated
To permit the university to be able to implement these improvements, effective April 1, the Carnegie Mellon University Tax Deferred Annuities (TDA) Plan will be merged into the Carnegie Mellon University Faculty and Staff Retirement Plan (FSRP). The Carnegie Mellon University 401(k) Plan, which is limited to non-U.S. citizens and non-U.S. residents (non-resident aliens), will not change and will continue to be a separate retirement plan.
Thus, effective April 1, you will either be a participant in the FSRP or the 401(k) Plan.
New Investment Choices
A new set of investment choices will be implemented on April 1. This new structure has been designed to help all participants make informed investment decisions, taking into account their personal goals, their tolerance for risk and their desire to actively manage their investments.
More Details and On-Campus Information Sessions
Read an Overview of the April 2015 Retirement Plan Changes for more information about the changes. Additional details will be provided over the coming weeks.
Employees are invited to join representatives from Human Resources, TIAA-CREF and Vanguard for several information sessions about the retirement changes. The representatives will provide detailed information and answer questions about the fund lineup changes and the plan merger. TIAA-CREF and Vanguard representatives also will be available to answer questions about the changes during one-on-one on-campus meetings: http://www.cmu.edu/hr/benefits/benefit_programs/forms/retirement-counseling-sessions.pdf.
Upcoming information sessions:
Monday, Feb. 23 at 9 a.m., noon and 3 p.m., McConomy Auditorium, Cohon University Center (CUC)
Thursday, March 12 at 9 a.m., noon and 3 p.m., McConomy Auditorium, CUC
Friday, April 3 at 9 a.m., noon and 3 p.m., McConomy Auditorium, CUC
Monday, April 20 at 8:30 a.m., 11 a.m. and 1:30 p.m., Rangos 2, CUC
Monday, May 4 at 9 a.m., noon and 3 p.m., Connan Room, CUC
###