April 02, 2015
Strategic Plan To Transition to Drafting Phase
By Mike Yeomans / myeomans@andrew.cmu.edu
Carnegie Mellon faculty, students and staff discussed strategies to encourage students to take intellectual risks, reduce the stress culture, and learn to work across disciplines, among several other topics, at the penultimate town hall meeting for the university strategic plan on March 25.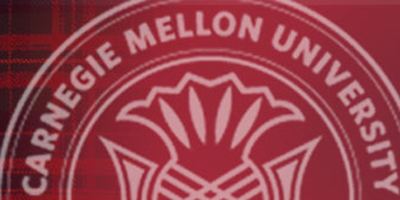 Ideas discussed included introducing so-called January terms, or "J-terms," in which students address a topic from an interdisciplinary perspective over a one-two week period during the winter break. Another is to allow some coursework to be graded as pass/fail.
The strategic plan will now transition to the drafting phase, but comments are still being accepted at strategic-plan@andrew.cmu.edu, and videos of prior town halls are on the strategic plan website.
The final town hall meeting, which will be webcast live, will occur from 12:30 – 2 p.m., April 14 at the Posner Center. Hosted by Vice Provost for International Programs and Strategy Jimmy Hsia, it will explore strategies for enhancing CMU's current international programs, as well as criteria for expanding the university's robust global presence.
Other topics discussed at the meeting included stimulating interdisciplinary research in new domains through the concept of cluster hiring of faculty, and increasing professional development opportunities for staff.
A student at the town hall said that he would like to gain the skills from a computer science class outside his major, but the fear of hurting his grade-point average makes him hesitant. He said for students like him, a pass/fail option would make it more enticing for him to explore new areas.
Physics Professor Manfred Paulini agreed with the goal of reducing student stress, but wondered how introducing pass/fail grading might affect students pursuing internships or graduate or professional schools.
Suzie Laurich-McIntyre, assistant vice provost for graduate education, said that more could be done to encourage students to explore interdisciplinary opportunities, both for undergraduates and graduates. She noted a ProSEED Crosswalk project around entrepreneurship at the Tepper School as an example of what is possible.
A student who said he switched from an engineering major to human-computer interaction, said it took stepping into another department to discover what other opportunities existed at CMU.
Vice President for Campus Affairs Michael Murphy suggested developing a "user's manual" for students that would allow them to more easily navigate curricular and extracurricular opportunities to broaden their CMU experience. Dean of Student Affairs Gina Casalegno said awareness of opportunities to be reflective can help combat a "merit badge mentality" that many students bring with them from high school to CMU.
Vice President for Research Farnam Jahanian outlined goals for improving CMU's research, creativity, innovation and entrepreneurship ecosystem, focusing on creating opportunities for serendipitous interaction among faculty and students from across disciplines.
Computer Science Professor Manuela Veloso discussed the idea of cluster hiring, a method that involves recruiting new faculty from across schools and departments around an emerging research area. Jahanian said that an approach in which the academic departments would drive the hiring, with a university-wide committee evaluating the research proposals, could be successful. Interim Provost Nathan Urban added that this approach has already happened in neuroscience and computational biology, which have moved out of core domains to hire across departments.
The strategic planning process transitions from the public input phase to the drafting phase over the next two months. A draft of the plan will be revised through the summer with the goal of having an approved plan for release by September 2015.