March 13, 2014
Movie Filming at CFA Friday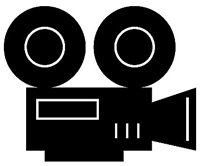 Carnegie Mellon has been selected as one of the locations for a motion picture being filmed in Pittsburgh in March and April. Scenes for the movie will be filmed inside and outside of the College of Fine Arts building on Friday, March 14.
CMU is working closely with the production company to ensure that the university and its students, faculty and staff will benefit from the movie-making experience with minimal disruption to normal operations.

When and Where

Scenes will be filmed on Friday, March 14, in the Great Hall, Kresge Theater and the north stairway, and outside on the CFA lawn. The Alumni Concert Hall and some classroom and studio spaces also will be used for catering and holding areas for extras. Prep work for the filming will take place on March 13, and some tear down work will occur March 15.

Benefits for the University

Carnegie Mellon is working with the production company to provide benefits for the university and its students while the production is in Pittsburgh, including speakers, internships and extras casting opportunities.

CFA Operations

CFA will be open for business during filming on March 14, as well as during prep work on March 13 and tear down March 15. There will be intermittent restricted access to the main entrance of CFA, the Great Hall, the north stairway and the CFA lawn during filming. Production assistants and signage will provide directions to alternative entrances and routes if necessary.

Traffic Restrictions

Frew Street will be closed to traffic and parking on Friday, March 14.
 
For more information on the filming contact Carrie Chisholm at carriechiz@cmu.edu.