March 13, 2014
Edward Snowden's Attorney Among Panelists for Cybersecurity Discussions at Carnegie Mellon
Via Skype Ben Wizner Will Address "The Big Picture: The National Security Agency After Snowden"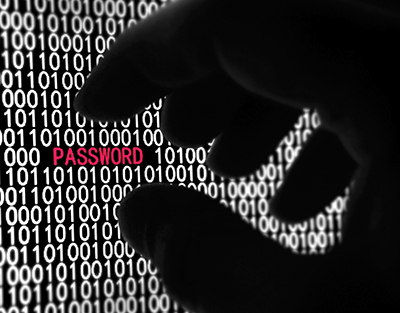 PITTSBURGH—Ben Wizner, the lawyer for Edward Snowden, will be among the expert guests on March 24, when Carnegie Mellon's College of Engineering plays host to two panel discussions on "The Future of Cybersecurity and Global Journalism," sponsored by the Overseas Press Club (OPC) of America. Wizner will appear live via Skype.

The discussions will be held from 5 to 8 p.m. in the first-floor DEC (Distributed Education Center) Room of the Robert Mehrabian Collaborative Innovation Center. The panels are free and open to the public.
 
Supported by the Ford Foundation, the panels will address the world of hackers and the ramifications of Snowden's leaks regarding the conduct of the National Security Agency.
 
Both panels will address the impacts of cybersecurity on journalism. The first will deal with the security precautions many journalists — especially those reporting from abroad — must take to protect themselves, their work and their sources.

The second panel will discuss what changes may be coming in cybersecurity and how that could impact journalism, since national security is often cited as a reason to muzzle or even prosecute journalists.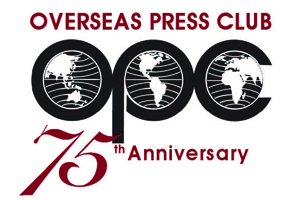 Former OPC President Allan Dodds Frank has assembled two stellar panels of journalists, lawyers, law enforcement officials and cybersecurity experts.
 
Jim Cuddy Jr., managing editor of the Pittsburgh Tribune-Review, will moderate the first panel, titled "Hackers Everywhere — Is the Internet Really Our Friend?"
 
From the cyber attacks on Target, Neiman Marcus and countless other companies, to widespread identity theft and the facilitation of illegal global commerce, hackers and other Bitcoin-enabled denizens of the Web are stealing hundreds of millions of dollars from people everywhere. How big is the problem? And what can be done about it?
 
The panel from 5 to 6:15 p.m. will include one of the FBI's top cyber sleuths, Supervisory Special Agent J. Keith Mularski, who runs Cyber Squad 16 in Pittsburgh. An FBI special agent since 1998, Mularski investigated national security matters for seven years in the Washington Field Office of the bureau, including work on the Robert Hanssen espionage case and the 9/11 terrorist attack on the Pentagon.
 
Joining Mularski will be Andrew Conte, an investigative reporter for the Pittsburgh Tribune-Review, and Nicolas Christin, an expert on information systems security at Carnegie Mellon CyLab. Christin has produced leading studies of illegal Internet pharmacies and of the traffic behind the infamous Silk Road website.
 
The second panel, titled "The Big Picture: The National Security Agency After Snowden," will be moderated by David Shribman, executive editor of the Pittsburgh Post-Gazette and the 1995 Pulitzer Prize winner for political reporting.
 
Joining by live videoconference from New York will be Wizner, Snowden's attorney and director of the American Civil Liberties Union Speech, Privacy & Technology Project.
 
Also on the panel will be Carnegie Mellon CyLab Director Virgil Gligor, who is known for his pioneering scholarship in the area of computer and network security; University of Pittsburgh law professor David A. Harris, a legal expert on privacy and national security; and Mark Rochester, deputy managing editor of the Pittsburgh Post-Gazette.
 
###