March 07, 2014
Series Pages Through CMU Authors
By Dan Mohler dmohler(through)andrew.cmu.edu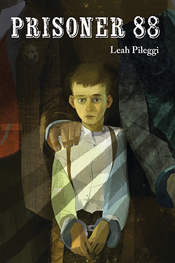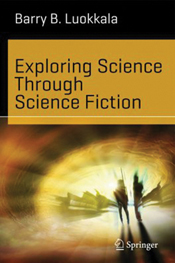 Carnegie Mellon's University Store is opening a new chapter with its inaugural Author Reading Series.
"We think these readings are a great way for us to contribute to what is going on artistically, intellectually and for entertainment across campus," said Katie Charles-McGrath, who is organizing the series. "We plan on making this a tradition every fall and spring semester."
Charles-McGrath, associate book buyer for the store, said that while CMU and outside authors have offered lectures at the store, the new venture is aimed at offering ways to interact and support the campus community.
The series kicked off in January with Rob Fallon, assistant professor of music, who spoke about the life and work of French composer Messiaen. Fallon discussed two volumes of "Messiaen Perspectives," in which he was a contributing writer and editor.
In mid-February, Barbara Johnstone, professor of rhetoric and linguistics in the Department of English, presented the popular book "Speaking Pittsburghese: The Story of a Dialect."
"This book is the result of 12 years of research using multiple humanistic and social-scientific methods, both qualitative and quantitative," Johnstone said. "I've found it fascinating to piece together the story I tell here, and I have been truly surprised by some of what I found."
In "Speaking Pittsburghese," Johnstone traces the history of the language used by native western Pennsylvanians.
The store carries more than 500 books by faculty authors and the books highlighted in the series span a broad range of topics.
Some of science fiction's biggest questions will be answered March 18 by Barry Luokkala, a teaching professor of physics and author of "Exploring Science Through Science Fiction."
Luokkala, who came to Carnegie Mellon in 1980 and started teaching in 1983, uses examples from science fiction films and television as a springboard for discussing major questions such as: What is the nature of space and time? What is the universe made of? Can a machine ever become self-aware? Are we alone in the universe? What does it mean to be human?
"The major goal of 'Exploring Science Through Science Fiction' is to get people who are not already technically oriented to become more interested in science. But the contents are also very appealing to those from technical backgrounds, who love science fiction, and enjoy examining some of the science in sci-fi films from a critical perspective," Luokkala said.
Leah Pileggi, a professional assistant and special projects director for Electrical and Computer Engineering, will discuss "Prisoner 88," a historical middle-grade novel for ages 10 and up, on April 15.
During a visit to Boise, Idaho, Pileggi toured the Old Idaho State Penitentiary. A tour guide shared a story about a 10-year-old prisoner who arrived in 1885. He was sentenced to five years for shooting a man who threatened his father.
Pileggi's book is based on the true story and tells about Jake's friendships with the warden, a few fellow prisoners and a young guard. He put his friendships to the test when he tried to foil a brave escape attempt of other prisoners.
Pileggi, who also wrote "How to Design a World-Class Engineering College: A History of Engineering at Carnegie Mellon University," is currently working on a middle-grade historical novel about race relations in Pittsburgh in the 1950s. She is also researching the Fort Pitt Block House for her next project.
Students, faculty and staff are encouraged to attend the authors' readings held in the upper level of the store.