August 21, 2014
News Briefs
First-Year Student Block Party on Craig Street Saturday
A new first-year orientation activity, a "Craig Street Crawl" block party, will be held from 3 to 5 p.m., Saturday, Aug. 23. During this time, first-year students will have the opportunity to visit the Craig Street neighborhood, an important hub of the Pittsburgh campus.

The block party will feature businesses offering food samples and discounts, live music, dancing, balloon artists and caricaturists. Several CMU student groups will be performing.

Craig Street, from Forbes Avenue to Winthrop Street, will be closed to through traffic beginning at noon for site preparation. The street will re-open at 6 p.m. following clean-up. From noon - 6 p.m., Craig will be accessible between Fifth Avenue and Winthrop. The GATF and Zebina Way parking lots will not be available because they will be used for event staging. The Dithridge garage will be accessible as an alternative parking location.
Carnegie Mellon Women's Association Kicks Off New Year With Fall Reception
The Carnegie Mellon Women's Association (CMWA) will open its 93rd year with a fall reception for CMWA members on Sept. 18 at the President's Residence. The fall reception, one of the CMWA's best attended events, will be hosted by Carnegie Mellon First Lady and Honorary CMWA President Mary Suresh.  Invitations and RSVP information about the event will be sent to CMWA members prior to the reception.

The CMWA provides networking opportunities to women affiliated with CMU through a variety of programs and events throughout the year. The association encourages women to develop a greater sense of community life at the university. Additionally, for the past 50 years, the CMWA has provided annual scholarship awards to deserving undergraduate senior women. The funds for the annual scholarships are derived directly from annual membership dues and event fees throughout the year.

Membership in the association is open to all women associated with the university, including faculty, administrators, trustees and staff, or wives/partners and friends of faculty, administrators, trustees and staff. Dues are $10 for a yearly membership (July 1 - June 30). The annual dues go directly toward the association's annual scholarship fund. Those wishing to become members and attend the event may complete the online membership registration and bring their dues in person to the fall reception.

For more information about the CMWA, see the CMWA website, follow the CMWA on Facebook, send email to cmwa@andrew.cmu.edu, or call Alexa Hansen at 412-268-8849.
CMU Veterans and Military Website Established
A new website for Carnegie Mellon veterans and the military community launched this month. The site is a central source of information for prospective students and parents, current students, faculty, staff and alumni about veterans' education benefits, campus organizations, CMU support, resources in the Pittsburgh community and more. View the website at www.cmu.edu/veterans.

The idea for a central Carnegie Mellon veterans and military website came from a working group chaired by Lisa Krieg, vice president of Campus Affairs and director of Enrollment Services. The group identified high priority action items to support student veterans and those using VA and related benefits.

Creation of the website involved input from offices in Campus Affairs, Students Affairs, Enrollment Services, Human Resources, ROTC and on-campus veterans' organizations.

Suggestions and comments regarding the website are welcome and may be submitted to Mike Danko, the NROTC and Veterans Affairs Coordinator, at mdanko@andrew.cmu.edu.
Fire Safety Awareness: EH&S To Stage Dorm Room Fires, Sept. 9
The Environmental Health & Safety Department will conduct two mock dorm room fires between 3 and 5 p.m. on Tuesday, Sept. 9 on the College of Fine Arts lawn. The purpose of the staged fires is to inform the campus community how fast fire travels and how quickly it can be extinguished by a single sprinkler head.

The first fire will depict an example of an on-campus dorm room equipped with a sprinkler head. All on-campus residence halls are equipped with sprinkler systems. The second fire will show an example of an off-campus room without a fire suppression system.

Fire safety information will be available during the presentations. Questions should be directed to EH&S Fire Safety Manager Richard Caruso at rmcaruso@andrew.cmu.edu or 412-268-9404.
Paint Your Office Green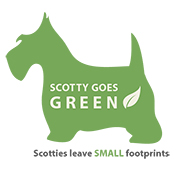 Sign-up begins Sept. 2 for the Scotty Goes Green Office Certificate Program, which aims to engage faculty and staff in an office make-over program that promotes environmental practices by reducing your office's environmental footprint.

Participants can choose to meet one of three levels of environmental-friendliness — bronze, silver or gold. 
 
The goals of the program are to:
Engage CMU faculty and staff in activities that will help to make CMU a leader in campus sustainability;
Recognize and reward leadership in sustainability;
Educate participants about how and why to take action;
Support the Pittsburgh Climate Action Plan;
Further integrate sustainability into campus culture;
Conserve water, save energy, minimize waste and save money; and
Promote campus policies that support sustainability.
More details about the Scotty Goes Green program will be available soon at http://www.cmu.edu/environment/.

For more information contact Barb Kviz at bk11@cmu.edu or 412-268-7858.
Join the Carnegie Mellon Credit Union
The Carnegie Mellon Federal Credit Union is offering low rates on new and used vehicles as well as personal loans. The rates are as follows:
New vehicles as low as 2.25 percent for 36, 48 or 60 months;
New Vehicles as low as 2.75 percent for 72 months;
Used Vehicles 2007 thru 2014 as low as 2.99 percent; 
Used vehicles as low as 3.5 percent for 72 months;
Personal loans as low as 7.99 percent.
Learn more about the Carnegie Mellon Federal Credit Union at http://www.cmufcu.org/ or call 412-268-2905.
Tartans Offer Private Swimming Lessons
Carnegie Mellon's intercollegiate swimming and diving team is offering private, one-on-one, 30-minute swimming lessons for beginners, intermediate and advanced swimmers on Sept. 2, 3, 4, 9, 10 and 11. Lesson times are 4:30 – 5 p.m., 5 – 5:30 p.m., 5:30 – 6 p.m. and 6 – 6:30 p.m. in the Cohon University Center pool.
The cost is $20 for one lesson, $50 for three lessons and $100 for six. Make checks payable to CMU Swimming and Diving.
For more information and to register, contact
Kellie Ayres
at
klayres@andrew.cmu.edu
or 412-268-6082.

Athletics To Expand Outdoor Recreation Program
The Carnegie Mellon Athletics Department will launch an expanded outdoor recreation program this fall to provide greater extracurricular opportunities for members of the university community.

"We are excited to expand our program in a strategic way to meet the needs of our students, staff and faculty. Our ambition is to provide more opportunities for social engagement through sport, competition and physical activity," said Director of Athletics Josh Centor. "We have strategically invested resources in a way that we feel will maximize our potential in this realm."

The department has purchased equipment for a number of popular outdoor games, including lawn volleyball, lawn badminton, bocce, corn hole, Kan Jam, Spike Ball, washer toss, croquet, wiffle ball and ladder ball. Throughout Orientation and the first week of classes, the Athletics Department staff will organize various games and activities on the areas adjacent to the Cut, across from Warner Hall, daily from 3-6 p.m.

Following the first week of classes, the department will offer structured outdoor activities from 3-6 p.m. on Tuesdays and Thursdays. The outdoor games will be available for checkout at the CUC equipment desk at other times. The department will also expand its physical education program to include more outdoor recreational activities during the academic year. Individuals or organizations interested in participating during the 3-6 p.m. timeframe should contact Sara Gauntner at sarap@andrew.cmu.edu.
Hear Ye, Hear Ye: Staff Council Offers Tickets to the Pittsburgh Renaissance Festival
Staff Council is offering discount tickets to the Pittsburgh Renaissance Festival. The tickets are valid for weekends and Labor Day from Aug. 23 – Sept. 28.

The Pittsburgh Renaissance Festival features a magical tour through time and legend. As you wander down the village streets and pathways of the festival, ready thyself to mingle with master revelers, watch artisans create original works of their ancient craft and be taken in by the tantalizing aromas of roast turkey, steak on a stake, fresh baked goods and much more. Enjoy interactive theater amidst jousters, jugglers, minstrels and maidens faire.

Ticket prices are $14.50 for adults and $7 for children. Cash only, please. Tickets also can be purchased by contacting Sharon Cavlovich (sharonw@cmu.edu) or Nicole Stenger (nstenger@cs.cmu.edu).

For more information on the festival, go to http://pittsburghrenfest.com/.
Call for 2015 Alumni Award Nominations: Deadline is Sept. 1


The CMU Alumni Association is accepting nominations for the 2015 Alumni Awards. Each year, the association honors alumni, students and faculty for outstanding service to the university and alumni who have achieved exceptional success in their chosen professions.
 
We need your nominations! An online nomination form, list of current and previous award recipients and descriptions of each award category can be found on the Web at www.alumni.cmu.edu/awards. Packets may be submitted online or sent via email (alumni-awards@andrew.cmu.edu), fax 
(412-268-7239) or campus mail (Attention: Alumni Award Nominations, Office of Alumni Relations & Annual Giving, Alumni House, 2nd Floor).

Save the Date: The 2014 Alumni Award honorees will be honored beginning at 5:30 p.m., Friday, Oct. 10 during Ceilidh Weekend. Learn about this year's winners at www.alumni.cmu.edu/awards.



For more information, send email to alumni-awards@andrew.cmu.edu.