September 05, 2013
CMU Among Global Leaders at Summer Davos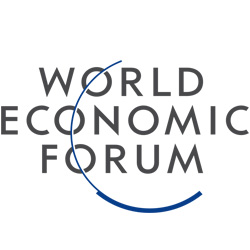 Carnegie Mellon will once again have a seat at the table among the premier thought leaders around the globe at the World Economic Forum's Annual Meeting of the New Champions in China (Summer Davos), Sept. 11-13.  This year's summer meetings in Dalian, China, focus on "Meeting the Innovation Imperative."

President Subra Suresh and faculty members Justine Cassell, the Charles M. Geschke Director of the Human Computer Interaction Institute, and Erica Fuchs, associate professor of engineering and public policy, have been invited by the forum to participate in various meetings and panel discussions. Nine alumni, including three trustees, and several parents of past and current students are also scheduled to attend.

Cassell is head of the Forum's Global Agenda Council (GAC) on Robotics and Smart Devices. GACs are global communities of experts in the fields of academia, business, government, international organizations and society. Fuchs was selected to the Forum's Community of Young Scientists, a group of 40-50 scientists under the age of 40 selected to participate alongside business and political leaders in Summer Davos.
Trustee Eric Giler is CEO of WiTricity Corporation (http://www.witricity.com/), which is being honored as a "Technology Pioneer" by the WEF.  WiTricity is developing wireless electricity technology. Also being honored as a Technology Pioneeer is Nest Labs (http://www.nest.com/), a startup founded by alumnus Matt Rogers (E'04,'05) that designed the Nest Learning Thermostat, an energy-saving, programmable device that can be controlled remotely.

Here's a glance at the sessions, in chronological order, in which Carnegie Mellon will be represented.

Wednesday, September 11
Strategic Shifts in the Digital Ecosystem
Moderated by:
Justine Cassell, the Charles M. Geschke Director, Human Computer Interaction Institute

Global Risks: The China Context
Panelists include:
Lan Xue (E'89, '91, Past Faculty), Dean, School of Public Policy and Management, Tsinghua University
Ling Li (parent of a student — S'17), Professor, China Center for Economic Research

Strategic Shifts in the Manufacturing Ecosystem
Panelists include:
Erica Fuchs, Associate Professor of Engineering and Public Policy
High Growth: High Risk?
Moderated by:
Shanker Ramamurthy (parent of a student — DC'16), President, Global Growth and Operations, Thomson Reuters

Driving Smart Development
Panelists include:

The Entrepreneur of Tomorrow
Panelists include:
Eric Giler (TPR'77, Trustee), Chief Executive Officer, WiTricity Corporation, USA; Technology Pioneer
Kai-Fu Lee (S'88, Past Faculty), Chairman and Chief Executive Officer, Innovation Works Management

Celebrating the Young Scientists
Participants include:
Erica Fuchs, Associate Professor of Engineering and Public Policy

Strategic Shifts in Urban Ecosystems
Panelists include:
Yoshiaki Fujimori (TPR'81, Trustee), President and Chief Executive Officer, LIXIL Group Corporation

Global Agenda on Science, Technology and Innovation: Setting Priorities
Participants include:
Subra Suresh, President
Michael McQuade (S'77, Trustee), Senior Vice-President, Science and Technology, United Technologies Corporation (UTC)

Thursday, September 12

Future of Universities: Role of Technology, Knowledge Creation, Values
Participants include:
Subra Suresh, President
Justine Cassell, the Charles M. Geschke Director, Human Computer Interaction Institute

Friday, September 13

Digital Asia Goes Global
Panelists include:
Kai-Fu Lee (S'88, Past Faculty), Chairman and Chief Executive Officer, Innovation Works Management

Innovate!
Participants include:
Eric Giler (TPR'77, Trustee), Chief Executive Officer, WiTricity Corporation, USA; Technology Pioneer

For more on the history of CMU's involvement in the World Economic Forum, go to http://www.cmu.edu/world-economic-forum/