October 10, 2013
Andy Award Winners Announced
Winners of the 19th annual Andy Awards, the university-wide recognition program that honors staff for their outstanding performance, commitment and positive impact on the university, were announced today (Oct. 10) by President Subra Suresh and Provost Mark Kamlet before a standing-room-only crowd in McConomy Auditorium.
In opening remarks President Suresh and Provost Kamlet congratulated the nominees and stressed how critical staff members are to the success of the university.
And the winners are:

Outstanding Dedication:
Anne Witchner Levin (DC'73), Office of Orientation and First Year Programs
Nominated by: Joseph Rudman, Physics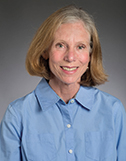 Every task Anne has undertaken for the past 35 years she has performed in a consistently outstanding manner — codifying each of her many jobs and leaving a template for those who came after. She has taken the concept of "corporate memory" and turned it into a "how to" book. Anne's present title is Assistant Dean of Student Affairs and Director of Orientation and First Year Programs. However, an important part of her current duties is not reflected in her title. Anne is the Student Affairs intervention liaison for CFA students; this requires a delicate and demanding array of talents. Through sustained Carnegie Mellon service and outstanding dedication, Anne has demonstrated that she is an active and engaged member of our university who continues to strive, in all of her roles, to make us an even better institution. Unyielding commitment to quality is her mode of operation.

Outstanding Commitment to Students:
Helen Wang (DC'99), Student Life
Nominated by: Renee Camerlengo, Student Affairs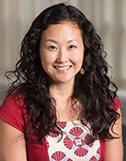 Helen's attention to students, her individual drive and positive outlook, and an overwhelming sense of love and support define her spirit.  With her schedule full of meetings and one-on-one walks, Helen fosters a positive sense of togetherness within our community of students. Helen is a campus treasure, and those words are not used lightly. She sits in a unique position as a graduate of Carnegie Mellon and student affairs professional. It allows her a window into connecting to our students and to an understanding of her role in student affairs. She is deeply thoughtful, yet great fun. She is a model of the balance we hope students achieve of mind, body and spirit. Helen empowers people, most especially students. Those kinds of contribution are rare and make her a particularly strong candidate for the Andy Award.

Outstanding Innovation:
The Tepper School of Business Marketing and Communications Team
Stephanie Armbruster (A'06), Karen Boucher, Mark Burd, Barbara Donehue, Deb Lantz (DC'06), Susan Limoncelli, Joey Mancuso, Martha Sproul, Tepper School of Business
Nominated by: Treshea N. Wade, Tepper School of Business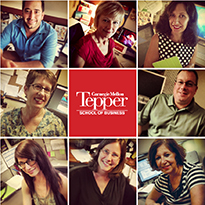 The Tepper School of Business Marketing Team broke entirely new ground in introducing the first truly interactive business school publications of its kind. The Tepper Alumni Magazine traditionally is published twice a year for the Tepper community, but with their creativity and imagination they have created the new Tepper Alumni Magazine app. The team has developed a dynamic, fresh, engaging way to reach out to our Tepper community.  They brought life to a tactile magazine in ways we couldn't imagine and they reinvigorated the level of engagement for our entire Tepper community.  The team created easier and innovative ways for our community to connect with both the Tepper School and Carnegie Mellon. Their work has fulfilled the need for an efficient, but modern and dynamic, way for the Tepper alumni network to be actively engaged and informed about school happenings.

Outstanding Culture:
Samuel Boyer, CIT
Nominated by: James H. Garrett, Jr., CIT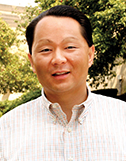 Sam oversees the organizational development of CIT. This includes the creation, implementation and management of CIT's learning and development program, staff appreciation events, the state-of-the-college address to staff, and assisting with the development of staff retreats both inside the dean's office and within the departments of the college. Sam is passionate about providing staff with opportunities to grow their skills in an effort to retain and recruit high-performing staff members. He truly believes in building a culture within the college that meets the mission of the college while achieving an environment in which staff feel vital, integral and recognized for their contributions. Sam demonstrates a passion for the professional development of every staff member in CIT, and invests his time and talent to help everyone be successful, engaged, and passionate about what they are doing in and for the college and the university.

Outstanding University Citizenship
Romayne Botti, CIT
Nominated by: James H. Garrett, Jr., CIT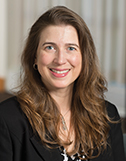 Romayne is an exceptionally competent professional who provides guidance as well as critical services, personally and through her team, to every department and program in CIT. In addition to managing the financial affairs of the college, she is the go-to person for answers and advice. Romayne has the unusual ability of making each "client" feel like his or her operation is the only one for which she is working. She knows the details and grasps the big picture, giving her the ability to provide invaluable insight and perspective regarding every aspect of operations, including HR, university policy, and federal and international regulations. And she does her job with courtesy, professionalism and a pleasant attention even when the pressure is on and difficult decisions need to be made. Romayne is the exemplar of a team player who knows how to provide leadership whenever it is needed.

Outstanding University Contributions:
Jeffrey Harris, Environmental Health & Safety
Nominated by: Madelyn Miller, Environmental Health & Safety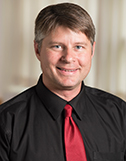 Jeff has a great desire to help and serve the people of our campus community. He has many, many tasks in his job description: managing hazardous waste and electronic waste programs, coordinating hazardous materials shipments, emergency response, safety training, assisting with new building projects and laboratory renovations, and others. Despite these tasks, he still finds the time to provide service above his job requirements to the people he deals with. Jeff does his job with the utmost expertise, dedication and absolute graciousness. In a pressure filled environment such as one often finds at Carnegie Mellon, it is a joy to work with a person like Jeff who, despite the nature of his job, is always not only respectful but also friendly and upbeat. Jeff is never out there looking for credit- it is contrary to his nature- but he is richly deserving of our recognition and our thanks.

Prior to the awards presentation, Staff Council recognized 39 individuals on stage for years of service; 28 received framed certificates for 30 years; nine were honored for 35 years; and Alan Guisewite of the Robotics Institute and Marian Kovalchik of the Electrical and Computer Engineering Department were recognized for 40 years at CMU.
Read more about the Andy Awards.