May 16, 2013
CMU Kennywood Picnic Set for July 13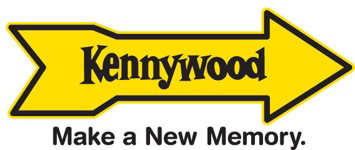 Carnegie Mellon's Employee Picnic at Kennywood Park, presented by Staff Council, will be held Saturday, July 13.
Pavilions 8 and 9 will be reserved all day for CMU employees and their families. A prize giveaway for children 10 years of age and younger will be held at 4 p.m. followed by an adult raffle at 4:15 p.m. You must present your CMU ID to claim a prize.  Ice cream will be given away to everyone beginning at 4 p.m.
Employees can purchase one ticket for $10 with their CMU ID (valid on the July 13 picnic day only), up to four additional tickets for $15 each, and up to five more tickets for $20 each. Sandcastle ($21) and Idlewild ($24.99) tickets also will be available.
The following are dates, times and locations for the ticket sales. Tickets must be purchased with cash only.
June 11, 11:30 a.m. - 1 p.m., University Center
June 12, 11:30 a.m. - 1 p.m., University Center       
June 13, 11:30 a.m. - 1 p.m., University Center       
July 1, 11:30 a.m. - 1 p.m., University Center       
July 2, 11:30 a.m. - 1 p.m., Mellon Institute
July 3, 11:30 a.m. - 1 p.m., University Center           
July 10, 4:30 - 5:30 p.m., University Center       
July 11, 11:30 a.m. - 1 p.m., University Center       
July 12, 11:30 a.m. - 1 p.m., University Center