May 17, 2012
Intel International Science Fair Comes to Carnegie Mellon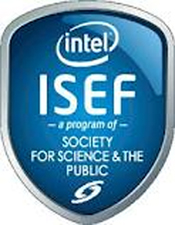 Pittsburgh is hosting the world's largest international pre-college science competition this week and Carnegie Mellon is very much involved. 

The Intel International Science and Engineering Fair, a program of Society for Science & the Public, is the premier competition for students in grades 9-12. More than 1,500 high school students from about 70 countries are displaying research and competing for more than $3 million in awards at the David Lawrence Convention Center downtown. The grand awards ceremony will take place 9 a.m. to noon on Friday, May 18.
Carnegie Mellon is playing an active role in the event, with about 45 faculty and staff serving as judges, and about a dozen students working as interpreters and assisting with educational outreach activities. Carnegie Mellon colleges and departments, including the Mathematical Sciences and Physics departments, the Mechanical Engineering and Materials Science and Engineering departments, and the Quality of Life Technologies Center hosted tours for about 75 of the high school competitors. The students also explored the CORAL (Cooperate, Observe, Reason and Learn) robotics lab.  
Judith Hallinen, assistant vice provost for educational outreach and director of the Leonard Gelfand Center for Service Learning and Outreach, is chair of the Pittsburgh Local Arrangements Committee, which includes Terry Jacobsen, assistant director of the Hunt Institute for Botanical Documentation. Hallinen said the Gelfand Center is sponsoring the "Climate and Energy Decision Making Award," which will present three prizes to participating high school students for proposing technologies, strategies and approaches in the area of sustainable energy systems. The winning sudents will be selected by research scientist Iris Grossmann and graduate students Frauke Hoss and Paul van der Boor of CMU's Climate and Energy Decision Making Center.
In addition to high school competitors, the event has attracted about 75 media members and guests from around the globe. They got a chance to see several projects that CMU faculty have been working on with researchers from Intel.

The projects included:

Home Exploring Robot Butler (HERB)
This demo showcased the Home Exploring Robot Butler (HERB), developed jointly by Intel and the Quality of Life Technologies at Carnegie Mellon University. HERB is part of the Personal Robotics Lab at CMU. The lab focuses on developing algorithms that enable robots like HERB to perform challenging manipulation tasks in uncertain and cluttered human environments like our homes and offices. In the demo, HERB worked in a real kitchen, located a microwave and brought a meal to a user. This is one of the many caregiving tasks a robot like HERB  could perform in our future lives.
 
Immersive Shopping
With retail competition at an all-time high, today's retailer must find new ways to attract consumers - an experience that motivates shoppers to not only return, but share their experience with family, friends and on social networking websites. This specific demo targets the retail market: specifically enhancing shoppers' in-store experiences. Intel's digital sign is loaded with the 3D Carnegie Mellon Store and displays analytics of the real in-store products. Shoppers can find themselves immersed in the Carnegie Mellon Store and be able to locate and browse products and interact with the sign via gestures. Additionally, the current focus is to facilitate shoppers with a virtual dressing room by converting the sign into a "Magic Mirror." Intel has already engaged in the retail market through the use of digital signs.
Data Center Observatory (DCO)
"Cloud computing" has emerged as one of the most popular topics in how large-scale services work, promising great increases in productivity and cost-efficiency. In a nutshell, cloud computing consists of consumers using provider resources on-demand and paying just for the amount used, rather than buying and maintaining their own resources.

The Data Center Observatory (DCO) at Carnegie Mellon University is an experiment in cloud computing, begun before "cloud computing" was coined as a term.  It is a "data center" in that it houses and provides resources for various research activities around the university in need of computing or storage.  It is an "observatory" in that it is heavily instrumented to allow collection and analysis of usage pattern data, and case studies of problems. The tour showed visitors this real data center environment and provided an overview of the operation of the cloud computing resources.