March 08, 2012
Qatar Campus Welcomes Trio of Distinguished Speakers, Quartet of Musicians
Ilker Baybars, dean of Carnegie Mellon University in Qatar, will host a trio of prominent visitors and a quartet of student musicians from the School of Music next week.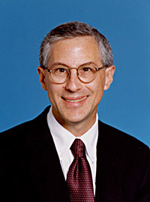 Jerome Apt, Kurt Mehlhorn and John P. Lehoczky will be visiting Doha in the Scholars-in-Residence Program and will be speaking as part of the campus' Distinguished Lecture Series. 
On Monday, March 12, Apt, executive director of the Carnegie Mellon Electricity Industry Center, will give the Richard M. Cyert Distinguished Lecture in Business Management. Apt's talk is titled "Energy, What's Next?"

On Tuesday, March 13, Mehlhorn, director of the Max-Planck-Institute and professor at Saarland University in Germany, will present the A. Nico Habermann Distinguished Lecture in Computer Science. His talk is titled "Certifying Computations: Building a Dependable Algorithmic Substrate."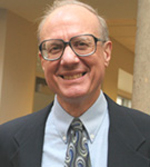 On Wednesday, March 14, Lehoczky, dean of the Marianna Brown Dietrich College of Humanities and Social Sciences, will deliver the John Patrick Crecine Distinguished Lecture in Social Sciences. Lehoczky will discuss "The Evolution of the Stock Market and Stock Trading: A 50-Year Perspective."

Also visiting Doha next week (March 11-15) will be CMU's Starling String Quartet. While in Qatar they'll perform at local schools, the Four Seasons Hotel and in a concert on campus. In an effort to bring CMU's fine arts programs to the Qatar campus, Baybars hopes to host two CMU Drama productions at Doha's Katara Cultural Village during the next academic year.


Pictured are Jerome Apt (top) and John Lehoczky.