March 15, 2012
Steiner Speaker Series Features Award-Winning Director, Alumnus Rob Marshall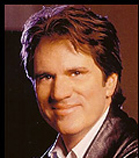 The Institute for the Management of Creative Enterprises presents the Steiner Speaker Series featuring award-winning director Rob Marshall (A'82). Marshall's talk is scheduled for noon to 1 p.m., Friday, March 23 in the Philip Chosky Theater in the Purnell Center for the Arts.
One of the most accomplished directors of the past 20 years, Marshall's films have won nine Academy Awards and received 23 Oscar nominations. Included among his many notable directorial efforts are the Academy-Award winning films "Chicago" and "Memoirs of a Geisha." His most recent film, "Pirates of the Caribbean: On Stranger Tides," has grossed more than $1 billion at the worldwide box office, making it the eighth-highest grossing picture in history.
A six-time Tony Award nominee, Marshall's stage work includes co-directing and choreographing the worldwide award-winning Broadway production of "Cabaret" and directing and choreographing the Broadway revival of "Little Me."  
Attendance at the lecture is free, but tickets are required. To reserve your tickets call the School of Drama Box Office at 412-268-2407. Box Office hours are noon to 5 p.m., Monday through Friday.
The Steiner Speaker Series was made possible through the generosity of David (E'51, H'11) and Sylvia Steiner. The series is designed to bring national and international leaders in the entertainment and cultural industries to Carnegie Mellon. The Institute for the Management of Creative Enterprises is a joint program of the College of Fine Arts and the H. John Heinz III College.