January 05, 2012
CMU Technology Featured at World-Famous Electronics Show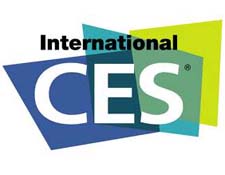 Carnegie Mellon professors and researchers will be among those discussing their research and products at the International Consumer Electronics Show in Las Vegas (Jan. 10-13), the world's largest and most well-known technology tradeshow.

CMU's Quality of Life Technology (QoLT) Foundry will feature five CMU start-ups and several other innovations and partner collaborations will be on display at booth #3011.
The start-ups in attendance will be:
First Person Vision: a wearable device developed under the guidance of Takeo Kanade and Martial Hebert to share seeing of who, what and where a person is looking;
VibeAttire: technology embedding sensors into everyday clothing to transduce music and other sounds into synchronized vibrations a user can feel;
Fitwits: a hands-on learning and interactive gaming system to inspire healthy eating and lifestyle changes;
Tiramisu Transit: the real-time, crowd-powered bus-tracker app for iPhone or Android, developed in conjunction with CMU's Traffic21 Initiative; and
Origami Robotics: the company will debut Romibo, a build-it-yourself robot for therapy, education and fun.

"Through their QoLT Foundry, the Quality of Life Technology Engineering Research Center (ERC) has developed an exemplary review and vetting process to move university-based research to commercialization," said Barbara Kenny, the National Science Foundation program director overseeing the center's grants. "We're pleased to see the QoLT ERC bring these engineering innovations, spin-off companies, and translational research projects more directly into the public eye."

Several members of the QoLT Center's leadership team have been invited to participate in expert panel discussions at the Silvers Summit — a conference on Jan. 10 devoted to technological innovations for improving human longevity and vitality held in conjunction with the CES.

QoLT's Executive Director Jim Osborn leads the panel "On the Road, On the Go: Mobilizing Your Product Development Efforts to Keep Up with the Fastest Growing Population Group." Daniel P. Siewiorek, Curt Stone and Aaron Steinfeld are panel participants for additional sessions at the conference. Siewiorek, current acting director for QoLT, is also a presenting judge for the summit's first annual Sterling Awards honoring the top products that have enhanced and empowered the lives of older Americans.

At the CES's Digital Health Summit, Kristin Hughes, an associate professor in the School of Design, will deliver a talk on gaming for obesity prevention entitled "Game on!" The summit is a two-day conference focusing on consumer-based health and wellness innovations that sit at the convergence of technology and healthcare. Hughes is a Founder of Fitwits — a fun system of educational health games and services designed to enable individuals, families, peer groups and communities customized opportunities for action towards healthy eating and lifestyle changes.
Modular Robotics, another CMU startup founded by Mark Gross, professor of computational design, and Eric Schweikardt, who earned his Ph.D. in architecture in 2008 at CMU, will also have a booth at the CES. Modular Robotics makes fun robot construction kits for kids. Modular Robotics will be at booth #73007. For more on Modular Robotics go to http://www.modrobotics.com/ and check out their "Cubelets" video at http://www.youtube.com/watch?v=4EDsLayRKQAa.

Carnegie Mellon is one of the fastest growing entrepreneurial universities in the U.S. Its students and faculty have created more than 300 companies and 9,000 jobs in the past 15 years. Earlier this year, the university launched its Greenlighting Startups initiative, a portfolio of CMU incubator groups designed to speed innovation from the research lab to the marketplace.