December 06, 2012
News Briefs
Engineering Creates Shiv Nadar Professorship
The College of Engineering has created a new faculty chair, titled the "Shiv Nadar Professor of Engineering," in honor of Shiv Nadar, founder and chairman of HCL and the Shiv Nadar Foundation. The dean of the College of Engineering will select the recipient of the chair based on merit.

"We regard Shiv Nadar as one of the great patrons of higher education in India and recognize his efforts to create transformational educational opportunities for Indian students. We hope our goal in establishing the Shiv Nadar Professor of Engineering Chair compliments his vision," said CMU President Jared L. Cohon.

"This chair is to enhance the vitality of faculty at the engineering school at CMU, by encouraging research and exploration of issues that affects future practice and understanding. Particular objectives will be established for each appointment that will support this broad goal, identifying specific benefits to the individual holding the Shiv Nadar Professor of Engineering Chair," Cohon added.

CMU is partnering with Shiv Nadar University to offer undergraduate electrical and computer engineering and mechanical engineering programs. Students, who will spend the first and third years in India and the second and fourth in Pittsburgh, will receive degrees from both universities.
Additional Flu Clinics Scheduled
According to the CDC, flu activity in the United States has increased substantially, most notably in the south central and southeast regions of the country. People who have not already received a flu vaccine should do so now. For more information please visit the CDC, Flu Situation Update Page at http://www.cdc.gov/flu/weekly/summary.htm
 
University Health Services is offering additional opportunities for flu vaccination.  Please visit UHS for more details.
 
Date: Thursday, Dec. 13
Time: 1:30 -4 :30 p.m.
Location: University Health Services 
 
Date: Friday, Dec. 14
Time: 8:30 a.m. - noon
Location: University Health Services
University Libraries Joins BioMed Central and PLoS
In support of open access publishing and at the request of campus faculty, the University Libraries have joined BioMed Central (BMC) and the Public Library of Science (PLoS). The Libraries' BMC membership provides Carnegie Mellon faculty and graduate students with a 15 percent discount on article processing charges for publishing open access in a BioMed Central, Chemistry Central or SpringerOpen journal. The PLoS membership provides faculty and graduate students with a 10 percent discount on article processing charges for publishing open access in a PLoS journal.
 
Open access increases the return on Carnegie Mellon's investment in research by facilitating discovery, broadening access, and increasing use, citation, and impact of faculty and student work. A Faculty Senate resolution passed in 2007 strongly encouraged faculty to provide open access to their work.
Paula Wagner Hosts Broadway Performances for Alumni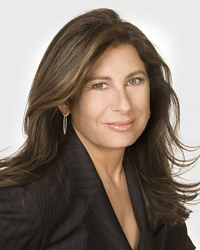 Alumna and Life Trustee Paula Wagner, a Hollywood producer and owner of Chestnut Ridge Productions, will host performances of her most recent Broadway productions — "Grace" and "The Heiress" — for Carnegie Mellon alumni in New York City.

On Friday, Dec. 7, alumni will gather for "Grace," starring Paul Rudd, Michael Shannon, Ed Asner, and Kate Arrington, at the Cort Theatre at 138 West 48th Street. Following the performance, Wagner will host the alumni audience for a talkback about the performance. 
On Thursday, Jan. 17, 2013, alumni will enjoy "The Heiress," starring Oscar nominee Jessica Chastain ("The Help") and Dan Stevens ("Downton Abbey") at the Walter Kerr Theatre at 219 West 48th Street.  Both performances are sold out.

Wagner is excited about her new venture and said she has been well prepared for her career as a result of her Carnegie Mellon training.

"Through my extensive conservatory training at CMU, I was well prepared for the entertainment industry.  The rigors and discipline of this education also allowed me to segue into film, where I spent most of my career.  Finally, it has been the foundation that has allowed me to once again embrace the theater with this production of 'The Heiress.' It was at CMU that I first studied and analyzed 'The Heiress.'"

General show tickets are still available for both productions by going to the Cort Theatre and Walter Kerr Theatre websites.

Wagner has been involved in some of the world's most successful and critically acclaimed films, including "The Others," "Mission: Impossible," "The Last Samurai" and "Vanilla Sky." A summa cum laude graduate, Wagner now serves as an adjunct faculty member in the Heinz College's Master of Entertainment Industry Management program.
New Website Responds to Media Coverage of Robotics

A new website, co-founded by Illah Nourbakhsh, CMU professor of robotics, will share the insights of leading thinkers and experts in robotics regarding the popular news media's coverage of robotics. Through thoughtful articles and commentaries, RobotRadar.org explores the wider impacts of robots and robotics on society. Each report is written by a robotics expert in response to an article published in the popular media.
Constrained by space and deadlines, popular reporting of robotics often merely scratches at the surface and fails to accurately reflect the underlying science, or fully explore the social and ethical ramifications of research developments, the site's founders say.

"We wanted to create a mechanism that would allow roboticists to comment critically on news reports," Nourbakhsh said, "allowing them to add in the caveats and more subtle analyses that will lead to more informed debate about the role and place of robots in society." Read the full story.
Computing Services Surveys Students
Computing Services is surveying students to better understand what information they are interested in receiving and how and where they want to receive it. The online survey runs through Dec. 12. Students can complete the short survey at http://ow.ly/fI9vJ. Respondents will be entered into a drawing to win a $50 gift certificate to the Union Grill.
Roberts Road and Sidewalk Closed During Construction Project
Two separate sections of sidewalk along Roberts Road will be removed, closing the sidewalk and center door along the road to Roberts Hall through Dec. 26. The center door will be available for emergency exit only.  Detour signs will be posted at the south and north ends of the sidewalk.
 
Robert Roads will be closed on weekends throughout December. The schedule for closings is as follows:
7 a.m., Saturday to 5 p.m., Sunday, Dec. 8-9, Dec. 15 - 16, and if necessary Dec. 22 - 23.
The contractor will trench across Roberts Road for a new duct bank and steel plating will be installed for weekday traffic.
Graduate Student Service and Teaching Award Nominations Open
The Graduate Student Service and Teaching Award nominations are now open and will be due on Friday, Feb. 8. The committees greatly appreciate support in soliciting and submitting nominations of graduate students who have excelled in teaching or service so that their efforts can be recognized by the university community.  Nomination information can be found at http://www.cmu.edu/celebration-of-education/graduate-student/index.html. Awards will be presented on Thursday, April 4, at the "Innovation with Impact: Graduate Student Celebration of Research, Teaching and Service" during Graduate Student Appreciation Week. Recipients also will be recognized at the Celebration of Education on Tuesday, April 30.
Pittsburgh Parking Authority Seeks Your Feedback
The Pittsburgh Parking Authority is interested in your feedback on the new multi-space pay by license plate meters. Visit the Oakland Transportation Management Association website to take the survey. The new system has been installed in Oakland, the South Side and North Shore, with installation downtown slated in a few weeks. For more information, please contact Anthony Boule at 412-560-2514 or ABoule@pittsburghparking.com.