September 15, 2011
Faculty To Present at World Economic Forum Summer Meeting in China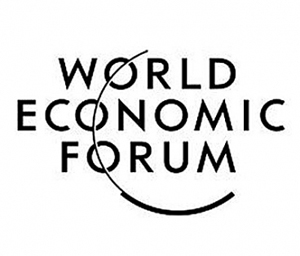 Justine Cassell, Howie Choset, Ramayya Krishnan
and
Nathan Urban
will be presenting at the World Economic Forum's (WEF) "Annual Meeting of New Champions," Sept. 14-16 in Dalian, China. Also known as Summer Davos, the prestigious meeting among world leaders in business, politics, science and technology is considered to be the primary meeting for global growth companies in emerging markets.  
Carnegie Mellon was invited to give an "IdeasLab" session, titled "Disruptive Health Technologies," in which each faculty member has five minutes to convey an idea through the highly visual "pecha kucha" style of presentation, followed by a 45-minute Q&A discussion. Each presentation has 15 images that automatically rotate every 20 seconds. The images are representational — no charts, graphs or text — and serve as background to what each faculty member is discussing.  
Cassell, director of the Human-Computer Interaction Institute, will present her research on human-computer interaction for people with autism and discuss if computers are more helpful or more harmful in treating the disease.
Choset, professor of robotics, will speak on medical robotics and how robots — specifically his Snakebot — could be used to disseminate medical care so doctors and patients with fewer resources can give and receive treatment.
Krishnan, dean of Heinz College, will discuss how data analytics can help manage societal health challenges, both at the individual and societal levels.
Urban, head of the Biological Sciences Department, will discuss computational approaches to understanding the brain and brain disorders, and how they will improve the understanding of neurological and psychiatric disorders.
 
Cassell and Choset also will be part of a "BetaZone" session on the future of robotics in healthcare, education and social interaction, and Krishnan will be featured in a session on how next-generation information technology is transforming values, communities and organizations. CMU Vice President for Research Rick McCullough and several CMU alumni and Board of Trustee members will attend the meeting in China to network and collaborate with the expected 1,500 attendees from more than 80 countries.
 
CMU President Jared L. Cohon attended and moderated a group session at the WEF annual meeting in Davos, Switzerland, in January. CMU is a member of the WEF's Global University Leaders, which includes a select group of 25 universities around the world that are looked to for their expertise and new ideas.
 
Meeting website:
http://www.weforum.org/events/annual-meeting-new-champions-2011
Youtube video ad of Summer Davos:
http://www.youtube.com/watch?v=tAS9q69nG44