September 01, 2011
CMU Spinoff Helps You Find Something To Do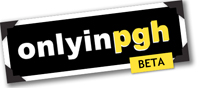 Looking for something different to do in Pittsburgh this weekend? Ask Brett Wiewora, creator of the latest CMU spinoff, OnlyInPgh, an online aggregator that combs the Web to bring you a comprehensive listing of the many unique events happening in the city.
Wiewora, who earned his master's degree in public policy and management from Heinz College last spring, started OnlyInPgh (http://onlyinpgh.com/z) with help from Project Olympus, one of the five business incubators that make up CMU's Greenlighting Startups initiative.

Greenlighting Startups aims to accelerate the university's already impressive record of turning innovative ideas from faculty and students into sustainable businesses. CMU has helped to create 300 companies and 9,000 jobs in the last 15 years.

OnlyInPgh was featured on WTAE-TV News last Thursday. Watch the news clip at http://bit.ly/rknjS4.