October 17, 2011
Student Startups Showcased at Venture Fair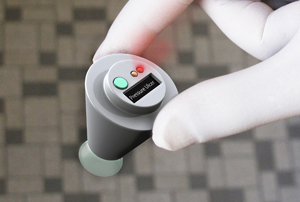 Budding entrepreneurs Sanna Gaspard, a CMU Ph.D. student in biomedical engineering, and Doug Bernstein, a senior biomedical engineering major, were award winners at the 3 Rivers Venture Fair, which highlighted Greenlighting Startups at PNC Park in late September. The event showcased breakthrough innovations for an audience of venture capitalists, private investors, investment bankers, and leaders in business, finance and entrepreneurship.
Gaspard, founder of the medical device startup Rubitection, took first place for her patent-pending, low-cost, non-invasive device capable of detecting early stage pressure ulcers. She credits CMU business incubators Project Olympus and the Center for Technology Transfer and Enterprise Creation (CTTEC) for helping her with funding for her product and company, and testing her device.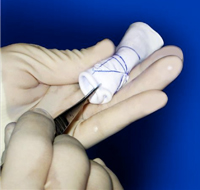 Bernstein, founder of Peca Labs, won third place for his patient-specific artificial heart valve for right ventricle reconstruction in pediatrics. Peca Labs is a medical device company focusing on rare pediatric and cardiovascular conditions. Bernstein said CTTEC was "immensely helpful in the development" of his company.
Sanna Gaspard's award-winning non-invasive device for detecting ulcers.