October 13, 2011
INI Helps Create New App Promoting Online Safety for Kids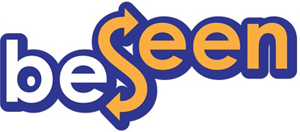 CMU's Information Networking Institute (INI) and Web Wise Kids, a national non-profit organization and recognized leader in Internet safety education, have launched an educational mobile app that engages kids in a game about online safety when accessing social networking websites via their mobile devices.      
The free mobile app, "BeSeen," was created to enable families and schools around the world to learn how to use the Internet safely and responsibly. The app is  available on Apple's iOS and will be available on the AndroidOS later this fall.      
"BeSeen" is a single-player game that simulates a social networking site where players create a profile and travel through a condensed school year. To earn awards, the player must make positive choices when presented with challenging social situations and solve puzzles along the way. The game is designed to help kids understand responsible online behavior such as securing their personal information, protecting their privacy, and defending their peers against cyber bullying.
Read more:
http://www.cmu.edu/news/stories/archives/2011/october/oct12_onlinesafetyapp.html