October 13, 2011
McHenry Earns Grant To Improve Efficiency of Multi-Core Transformers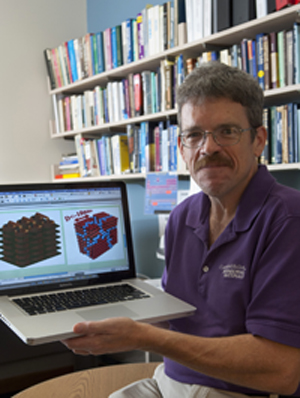 Carnegie Mellon's
Michael E. McHenry
and colleagues have received a three-year, $1.7 million grant from the U.S. Department of Energy to develop new materials and processes for improving the efficiency of multi-core transformers. The work is expected to impact the economic success and global competitiveness of America's manufacturing sector.
"This research will ultimately help make power transformation in renewable energy conversion more economical and efficient in our complex energy grid system," said McHenry, a professor of materials science and engineering at Carnegie Mellon. "Our work aims to bridge materials development, manufacturing, component design and economic analysis in one cohesive multidisciplinary team."
For more than a decade, McHenry has been developing new materials, processes and unique transformer designs for power converters. He reports that this research could help substantially reduce the size of a standard industrial grid transformer.
Read more:
http://www.cmu.edu/news/stories/archives/2011/october/oct6_mchenrytransformers.html