October 17, 2011
Lecture Spotlight
Alumni To Chronicle Their Distinguished Careers
Presented by the Alumni Association as part of Ceilidh Weekend and the annual Alumni Association Awards, the talks will be given by Dr. Hillard M. Lazarus (E'70) and musician M. Dale Clevenger (A'63), this year's recipients of Alumni Distinguished Achievement awards. Lazarus and Clevenger will receive their honors Friday, Oct. 28 in Rangos Hall, where 16 alumni and students will be recognized for their professional accomplishments and service to the university.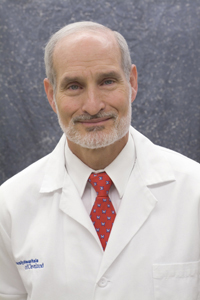 Lazarus, a tenured professor of medicine at Case Western Reserve University, was recently named director of Novel Cell Therapies for University Hospital's Case Medical Center and Seidman Cancer Center. In his new position he will work to develop new cell therapy approaches across the disciplines of cancer, hematology, neurology, genitourinary diseases, orthopedics and cardiology.     
Lazarus will trace his experiences from CMU to his award-winning medical career in a talk titled "My Path from Carnegie Mellon University to Academic Medicine." His talk is scheduled for 6 p.m., Thursday, Oct. 27 in the Hillman Center's Rashid Auditorium.
Internationally renowned for his work as a hematologist, oncologist and medical pioneer, Lazarus has been director of the Case Medical Center's Blood and Marrow Transplant program for more than 25 years. His efforts in stem cell - he performed the first adult stem cell transplant ╤ blood and marrow transplantation included the development of many new anti-cancer therapies and supportive care technologies.
He was inducted into the American Cancer Society's Cancer Care Hall of Fame and is a recipient of the American Cancer Society Lifetime Achievement Research Award.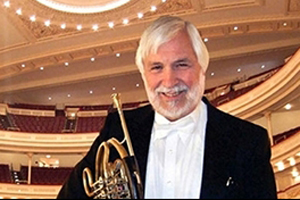 Clevenger is world-renowned as the reigning virtuoso of the French horn and is highly sought after as a teacher, soloist and conductor. His talk will be at 2 p.m., Friday, Oct. 28 in the College of Fine Arts' Kresge Theatre.
The Principal French Horn with the Chicago Symphony Orchestra for more than four decades, Clevenger has performed to acclaim as a soloist and conductor in symphonic, chamber music and jazz performances, and has recorded extensively.  In addition to the Chicago Symphony, the three-time Grammy Award winner has played with and led many orchestras in North and Central America, Europe, Asia and Australia.
A former faculty member at the Northwestern University Music School, Clevenger is a faculty member at Roosevelt University in Chicago and at Indiana University's Jacobs School of Music. He received the Lifetime Achievement Award from the International Horn Society in 2010.
What:
My Path from Carnegie Mellon University to Academic Medicine
Who:
Dr. Hillard M. Lazarus (E'70)
When:
6-7:30 p.m., Thursday, Oct. 27
Where:
Rashid Auditorium, Hillman Center
What:
2011 Alumni Distinguished Achievement Honoree Lecture
Who:
M. Dale Clevenger (A'63)
When:
2-3 p.m., Friday, Oct. 28
Where:
Kresge Theatre, College of Fine Arts Building
Dr. Hillard Lazarus and Dale Clevenger will receive Alumni Association Distinguished Achievement Awards.