July 14, 2011
Hollywood Comes to CMU; Access to Buildings, Streets and Parking Will Be Impacted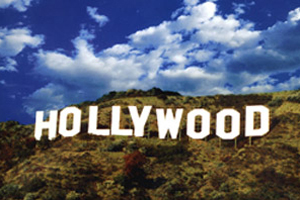 Access to several university buildings, and streets and parking in Oakland will be impacted later this month when Carnegie Mellon, which played host to scenes in the movies "Smart People," "Wonder Boys" and "Mothman Prophecies," once again welcomes Hollywood to its Pittsburgh campus.
Several scenes for a major motion picture by Warner Bros., currently using the working title "Magnus Rex," will be filmed outside of the Software Engineering Institute (SEI) in late July, and inside and outside of the Mellon Institute in early August. Carnegie Mellon is working closely with the production company to ensure that the university and its students, faculty and staff will benefit from the movie-making experience with minimal disruption to normal operations.
Scenes will be filmed outside the SEI at the intersection of Dithridge and Henry streets, and outside and inside the Mellon Institute's fourth-floor lobby facing Fifth Ave. Scenes at the SEI will be filmed from 7 a.m. to 9 p.m., Saturday and Sunday, July 30-31.  Exterior scenes at Mellon Institute will be filmed from 7 a.m. to 9 p.m., Sunday, July 31, and interior scenes will be filmed Wednesday and Thursday, Aug. 3-4. 
The SEI will be open during the filming on July 30-31, but few employees should be affected since it takes place on the weekend. The Mellon Institute will be open for business during filming on Aug. 3-4 although some areas will be closed to employees and the public, including the fourth-floor entrance lobby off of Fifth Ave., the fourth floor elevator lobby and library. There will be no access to the building from the Fifth Ave. entrance from July 29-Aug. 8. SEI loading dock deliveries will be suspended from Friday, July 29 through Monday, Aug. 1.
The Dithridge Street parking garage will be closed from the evening of Friday, July 29 through early morning Monday, Aug. 1. Leaseholders will be able to access the garage on all other days regardless of traffic restrictions. Prep work for the SEI shoot has closed Henry Street from Dithridge Street to Utica Way, until 10 p.m., Tuesday, Aug. 9.
Prep work at Mellon Institute will take place from 7 a.m. to 7 p.m., Friday, July 29 through Tuesday, Aug. 2.
For more details, including a list of upcoming traffic restrictions, go to
http://www.cmu.edu/news/blog/2011/Summer/hollywood-comes-to-cmu.shtml
General questions about the filming should be directed to
Carrie Chisholm
at
carriech@andrew.cmu.edu
.