December 15, 2011
Low Cost, High Expense?
Barkin Shares Health Concerns Over Marcellus Shale Drilling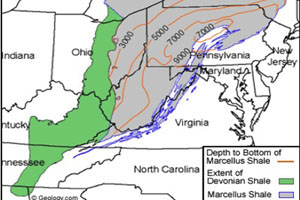 Anita Barkin is on a mission for public health.
That's not surprising for Carnegie Mellon's director of Health Services, but this effort stretches far beyond the university's Pittsburgh campus. And far below.
Barkin's mission is to educate the public about the process and impacts of drilling into the Marcellus Shale for natural gas and to advocate for safeguards. Her message to the industry and government officials is to slow down and weigh all of the factors involved.
While drilling companies and politicians boast about the positive effects of drilling, such as the low-cost clean energy it provides and the economic boost it gives to residents and communities, Barkin argues that the negative environmental and health impacts may far outweigh the positives. She notes that the economic boost it fosters may be exaggerated as well.
In a Learning & Development session this semester titled "Health Concerns Related to Marcellus Shale Drilling," Barkin, who currently serves as president of the American College Health Association, discussed some of the negatives, the need for a closer examination of the impacts and greater regulation and oversight of the industry.
"The more I learned, the more concerned I became," said Barkin, who has testified before the Marcellus Shale Commission in Harrisburg as a member of the Marcellus Shale Task Force in her suburban community of Jefferson Hills. "I have had the opportunity to speak with people who have been affected by drilling ... and I was struck by their stories of what they were experiencing from a health perspective and what their children were experiencing.
"Unfortunately, since many of the health complaints are nonspecific, including nosebleeds, headaches, rashes and fatigue, the relationship between the complaints and drilling are sometimes not immediately recognized or are dismissed," she said.
Barkin says the drilling causes air pollution and the "fracking" process, which injects water, sand and toxic chemicals into wells to allow the capture of natural gas, can result in water contamination. A recent study by the EPA found the presence of a cancer-causing compound used in fracking in the Wyoming aquifer in an area where a lot of drilling has occurred.
She also sights problems with the water in Dimock, Pa., in Susquehanna County, and findings of methane in wells around drilling sites by Duke University researchers as reason for concern about water contamination. 
Something's in the Water
The toxic chemicals, which are used to lubricate and protect the drilling equipment, along with salt and radioactive materials that return to the surface, eventually end up in large wastewater pits. Barkin cites incidents where water from these holding areas has caused ground surface contamination.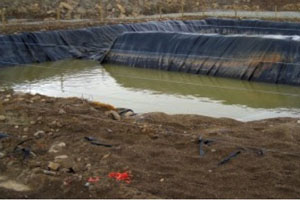 Residual waste, the term used for water that returns to the surface from drilling, has been sent to municipal treatment plants that are unable to filter these toxins. She says 43 percent of the chemicals found in residual waste can disrupt the endocrine system and can lead to cancer, birth defects, fertility problems and brain function problems.
A recent study led by CMU Civil and Environmental Engineering Professor Jeanne VanBriesen, director of the Center for Water Quality in Urban Environmental Systems, showed high levels of bromide in the Monongahela River near a water treatment facility. 
"The bromide combines with the chlorine and forms carcinogens," Barkin explained. "This results in a direct negative impact to our drinking water but there is a lot of money involved which is trumping the public good."
Although earlier this year the state's Department of Environmental Protection (DEP) requested that drilling companies stop sending residual waste to municipal treatment plants, the Pittsburgh Water and Sewer Authority continues to find increasing bromide levels in the Allegheny River as well.
Low-lying Ozone
Air pollution is another major concern.
"Diesel engines run 24/7 while they are fracking, there is evaporation of toxic gases from condensate tanks and the release of pollutants with flaring. Low-lying ozone is very detrimental to our lungs and that's what's created when you mix nitrous oxide with volatile organic compounds and add sunlight. It's happening in areas where there is a lot of drilling. We only need to look at air quality issues in areas where heavy drilling has occurred like Dallas-Fort Worth and Jackson Hole, Wyoming, to appreciate
the impact.
"We already have bad air in Western Pennsylvania - we have one of the worst asthma rates in the country - and this just adds insult to injury," Barkin said.
Technologies, such as a vapor recovery system, can mitigate the air pollution, Barkin says, but drilling companies are hesitant to use them and the DEP has not required them to do so. She says company representatives have told her that it's not a widely adopted practice in the industry because "vapor recovery systems are costly."
Boom and Bust
With regard to the positive influence the Marcellus Shale drilling has on people's livelihoods, Barkin argues it's temporary.
"They move into an area, they take the gas and they move out. This is not sustained growth; this is boom and bust," she said.
She also notes that property values may decline in drilling areas as a result
of water and air pollution and as the quality of life is affected.
Too Good To Be True?
Barkin says she's in favor of low-cost, clean energy and a robust economy, but feels the industry needs to be regulated and health factors need to be fully investigated.
"I don't think there has been an adequate examination of the cost/benefit of the drilling in terms of the total picture.  The industry is spending a lot of money on a marketing campaign that presents drilling as the answer to our dependence on foreign oil, low unemployment, terrorism and other economic woes. Concerns about negative impacts are minimized or dismissed, " she said.
Barkin summed up her L&D session with a slide that read, "If it sounds too good to be true; it is."
The Marcellus Shale region covers most of Pennsylvania and parts of several other neighboring states.
Wastewater, which often includes toxic chemicals that lubricate drilling equipment, often ends up in wastewater pits. Barkin cites incidents where water from these holding areas has caused ground surface contamination.