August 25, 2011
Psychologists Are Advancing the Science of Science Instruction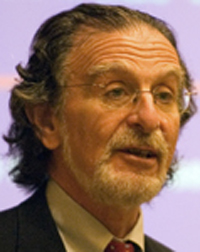 In a new paper published in "Science," Carnegie Mellon's
David Klahr
(left) and
Jamie Jirout
and Illinois State University's
Corinne Zimmerman
use psychology research to outline ways to advance the science of science instruction.
"Instead of looking at this issue from a science education perspective, we looked at it from a cognitive and developmental psychology perspective," said Klahr, the Walter van Dyke Bingham Professor of Cognitive Development and Education Sciences at CMU. "And from our point of view, it's clear that you can't understand how to teach unless you understand how children learn."
For the paper, Klahr and his colleagues reviewed literature on the early development of scientific thinking and then focused on recent research on how to best teach science to children from preschool to middle school.
"When you're looking at how children should be taught, the instructional methods should be consistent with their cognitive capacity," Klahr said. "Children can get lost with too much open-ended instruction with too little structure. On the other hand, too much structure can get boring. There needs to be a fine balance between both."
Read more:
http://www.cmu.edu/news/stories/archives/2011/august/aug18_scientificthinking.html