August 18, 2011
Nicolas Christin Finds Web Hackers Profiting From Illegal Online Pharmacies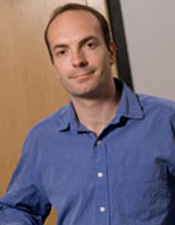 A growing number of illegal online pharmacies are flooding the Web trying to sell dangerous unauthorized prescriptions, according to a new report from cybersecurity experts at Carnegie Mellon.
Report authors Nicolas Christin, associate director of the Information Networking Institute (INI) and a senior systems scientist at the INI and CyLab, Nektarios Leontiadis from the Department of Engineering and Public Policy (EPP), and Tyler Moore from Wellesley College, found that rogue websites were redirecting consumers to illicit pharmacies. 
By researching the top search results for 218 drug-related queries over nine months in 2010 and 2011, Christin's research team found evidence of substantial manipulation of search results to promote unauthorized pharmacies.
For more: http://www.cmu.edu/news/stories/archives/2011/august/aug11_onlinepharmacyhackers.html