August 18, 2011
CMU's Silicon Valley Campus Launches Novel Entrepreneurship Program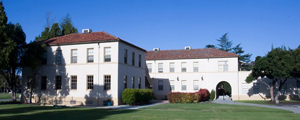 Carnegie Mellon's Silicon Valley campus recently launched an accelerated Entrepreneurship Program in the heart of Silicon Valley's Dot.com idea factories.
Designed to capitalize on the spread of Internet- and tech-based innovations into the broader economy, the new Carnegie Mellon program blends both technical and business skills in a rigorous 12-month, full-time program.
The new program follows Carnegie Mellon's recently announced "Greenlighting Startups" initiative, a portfolio of five incubators designed to help CMU students, faculty and alumni further speed innovations to the marketplace. CMU has helped to create more than 300 companies and 9,000 jobs in the last 15 years.
For more:
http://www.cmu.edu/news/stories/archives/2011/august/aug15_entrepreneurshipsv.html